News > Spokane
Man seeks damages in son's methadone death
Tue., Nov. 20, 2007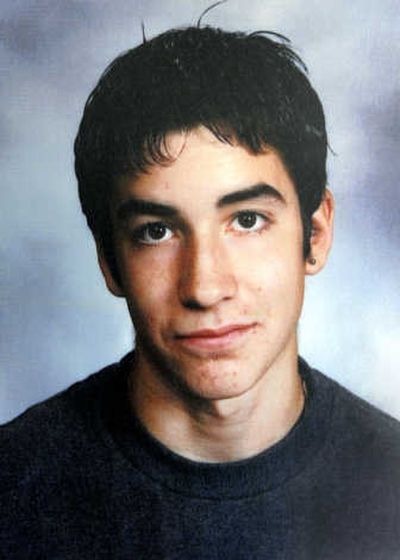 The father of a 17-year-old Spokane Valley boy who died after taking two 10-milligram methadone tablets is suing the family of the teenage girl who gave them to him.
Ken Zigler, 52, had agreed to court orders aimed at rehabilitating Stephanie Davis after the March 2006 death of Zigler's son, Tim.
But the Spokane remodeling contractor who has become a one-man activist against methadone said Davis, now 17, has squandered her opportunities. The girl was charged with homicide by controlled substance in Spokane County juvenile court in May 2006. Since then, she has demonstrated little remorse for his son's death, Zigler said Monday.
Court records indicate Davis was referred to drug court in November 2006, but she has repeatedly tested positive for alcohol and marijuana. A modified drug court agreement is pending.
"What prompted me is that I saw she was just going back into her old habits," Zigler said. "I thought, 'I've got to do something for the death of my son.' "
According to a lawsuit filed this month in Spokane County Superior Court, Zigler is suing Davis' mother, Sharon Arger, for damages caused by wrongful death.
Ken Zigler discovered his son barely breathing early on the morning of March 27, 2006.
By the time paramedics arrived, the boy was dead. Acute methadone intoxication was the cause, an autopsy indicated. Tim Zigler's system showed a concentration of the opiate lethal only to "naïve users," people unaccustomed to slow-release action of the drug that depresses respiration.
Zigler alleges that Arger, who suffers from back pain, provided access to the drug by not securing a medicine cabinet, even though Davis had previously stolen her mother's medications.
Arger, 42, has said that her daughter did supply Tim Zigler with the lethal drugs, but that the girl got them from someone else, not at home.
In June, Davis was ordered to pay Zigler $2,310.64 in restitution, according to court documents. But Zigler said his lawyer, Jeff Smith, of Spokane, intends to file a claim against Arger's homeowner's insurance to help compensate the family.
After his son's death, Zigler began speaking publicly about the dangers of methadone. "I'm still doing it," he said Monday.
Local journalism is essential.
Give directly to The Spokesman-Review's Northwest Passages community forums series -- which helps to offset the costs of several reporter and editor positions at the newspaper -- by using the easy options below. Gifts processed in this system are not tax deductible, but are predominately used to help meet the local financial requirements needed to receive national matching-grant funds.
Subscribe to the Coronavirus newsletter
Get the day's latest Coronavirus news delivered to your inbox by subscribing to our newsletter.
---