News > Nation/World
Australian court OKs use of Facebook to serve lien
Wed., Dec. 17, 2008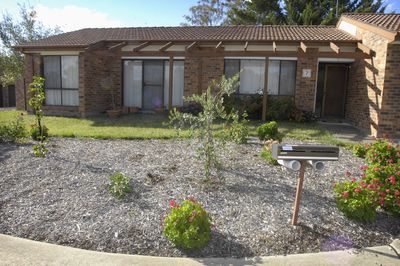 CANBERRA, Australia – The repo man wants to "poke" you on Facebook. The bill collector is writing on your wall.
After a court in Australia ruled a mortgage lender can use Facebook to break the news to a couple that they have lost their home, the global social networking Web sites might have to turn a little more antisocial.
Some people are concerned that such court-approved contact with their social networks such as Facebook and MySpace could amount to a violation of privacy.
"I don't think people sign up to Facebook thinking it's going to be another avenue by which a government agency or indeed a debt collector can contact them," said Colin Jacobs, vice chairman of the technology advocacy group Electronic Frontiers Australia.
Facebook has attracted more than 140 million users worldwide since it began in 2004. Users can "poke" their friends – an electronic tap on the shoulder. They also can affix messages or attachments on a friend's "wall," an area on the Facebook page.
U.S. users don't have to worry about being served through the program yet.
Legal rules list several acceptable delivery methods, but not surprisingly, Facebook isn't included, said Rory Ryan, a Baylor Law School associate professor who maintains a blog on such issues.
"There are some options for electronic service or judge-authorized alternatives, but I think it's safe to say that social-networking service will be rare for quite some time," Ryan said.
Lawyers say they cannot recall a precedent for the Dec. 12 ruling in Canberra's local Australian Capital Territory Supreme Court that allowed lender MKM Capital to use Facebook to serve legal documents after weeks of failed attempts to contact borrowers Gordon Poyser and Carmel Corbo at their Canberra home and by e-mail.
Facebook spokesman Barry Schnitt praised the ruling.
"We're pleased to see the Australian court validate Facebook as a reliable, secure and private medium for communication," he said.
Local journalism is essential.
Give directly to The Spokesman-Review's Northwest Passages community forums series -- which helps to offset the costs of several reporter and editor positions at the newspaper -- by using the easy options below. Gifts processed in this system are not tax deductible, but are predominately used to help meet the local financial requirements needed to receive national matching-grant funds.
Subscribe to the Coronavirus newsletter
Get the day's latest Coronavirus news delivered to your inbox by subscribing to our newsletter.
---
Subscribe and log in to the Spokesman-Review to read and comment on this story