News > Features
Singular voice of author brings worldly view to Spokane
Sat., Feb. 2, 2008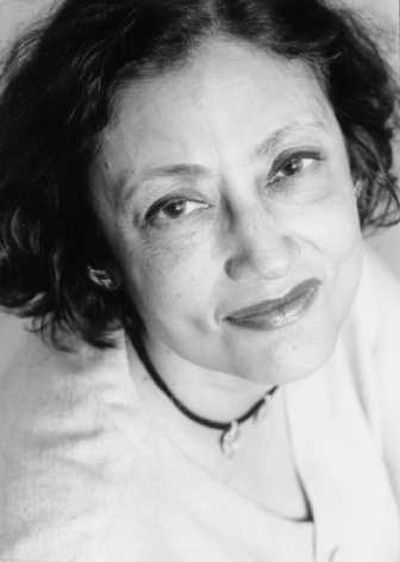 Spend a half-hour on the phone with Indian-born novelist Bharati Mukherjee, and the experience is likely to smash a few of your prejudices.
For example, Mukherjee – who was born 67 years ago in Calcutta – speaks a refined kind of British English. You know, the "Masterpiece Theatre" kind where the word "marginalization" is pronounced as "marginal-eye-zation," the kind that speaks of afternoon tea and – when put in a sports context – white-clad men carrying cricket bats.
And yet, when you ask this author of seven novels, two story collections, a memoir and various works of nonfiction, about sports, you're likely to get a surprise. Turns out she likes games of the rough-and-tumble sort.
"I never watched cricket, and baseball is too slow," she said during a recent phone interview. "I love hockey. … In the old days they used to get into, you know, bloody fights."
That's trademark Mukherjee: What you see may not be what you expect.
Set to read from a novel in progress at 7:30 p.m. on Wednesday at Gonzaga University (and in two sessions, 9:30 and 10:30 a.m. Thursday at Spokane Community College), Mukherjee is the fourth writer to appear as part of GU's 2007-08 Visiting Writers Series.
What she's apt to say no doubt will reflect her view of our shrinking planet as much as her love of that planet's many kinds of literature. And her explanation of how that literature is ever-expanding.
She herself is an example. Though raised in India, she spent four years, beginning at age 7, with her family in England. Not only did this help her English-language skills, but it helped widen her worldview.
"Whereas in the '60s, '70s, even '80s, Indian writers writing in English and living abroad were expected to have been formed only by their Hindu epics or Islamic literature," she says, "I grew up reading Russian novels in Bengali translations or British novels or French novels as opposed to just Indian."
The result, she says, is that "The whole world's heritage is mine."
Which may be why she left India in 1961, after having earned bachelor's and master's degrees, to study at the renowned University of Iowa Writer's Workshop.
It wasn't an easy transition. Despite the fact that she speaks Bengali, Hindi, "a little Gujarati," English and French, plus has "working knowledge of German and little scraps of Spanish," Mukherjee had problems understanding the accents of the American Midwest.
"I'd been brought up to speak very British, BBC kind of English, and my first course in a large-enrollment class was a survey course in 20th-century American literature," Mukherjee says. "I hadn't read any American literature to begin with, and the professor had a speech impediment. Or, anyway, I didn't understand a word."
She coped, though, well enough to earn her master's of fine arts and, ultimately, a Ph.D. at Iowa. Along the way, she married Canadian lawyer Clark Blaise, which set her on a path different from one that would have had her return to India and marry into the tradition in which she was born.
Instead, she became a Canadian immigrant and, by 1972, a naturalized Canadian citizen.
Canada proved to be even harder than Iowa, though. It was where Mukherjee was able to write her first two novels – "The Tiger's Daughter" and "Wife" – but Canada never felt like home, even as she began teaching at Montreal's McGill University.
And so by 1980, Blaise and Mukherjee had moved back to the U.S. By 1989, she had been hired by the University of California, Berkeley (where she still teaches) and had begun to refine her voice as a writer.
That voice is one that, she says, resists easy classification. She doesn't, for example, allow anyone to call her an Indian-American writer.
"If I choose to call myself an Indo-American or Indian-American writer, then that's fine," Mukherjee says. "But I don't want someone else to impose it on me when they don't do it uniformly for all ethnic or racial groups."
Her complaint is that aside from the term African-American, which she says, "is a matter of empowerment," other hyphenizations are "quite often a kind of marginalization that you're not really American, you're not quite American, you're Asian-American. And I always find that term Asian-American just so empty, so imprecise."
Mukherjee is friends, she says, with writers Maxine Hong Kingston and Amy Tan, both of whom are of Chinese descent and who practice different religions than she does.
"But we're all lumped together as Asian-Americans," she says, a situation that poses particular problems.
"You don't have to have everything in common with your particular ethnic religious racial group," Mukherjee says, "and I don't ever want to speak for all Asian women."
After all, it took her a long time to learn how to speak for herself, to separate herself from her homeland and then to negotiate the various subsequent identities she wore.
"It took me 15 years to adjust to shuffling back and forth and to figure out where I belong," she says. "In the early years of the marriage, I stepped back into being the Mukherjee daughter, Mukherjee sister, that whole role, when I was in India. Then I was a graduate student, wife, teaching assistant and struggling writer when I was in North America."
And as she works on her latest novel-in-progress, a work that she expects to read from at Gonzaga, her attempts to pursue her own identity continue.
Then again, Mukherjee says, the rest of 21st-century America is doing much the same thing.
"Everyone seems to have some relative who has married out of the Founding Fathers' races," she says. "And I think of that as very healthy. It forces us to rethink what it means to be American – which is what I do in all my novels, really try to figure out for myself what it means at any given time."
Local journalism is essential.
Give directly to The Spokesman-Review's Northwest Passages community forums series -- which helps to offset the costs of several reporter and editor positions at the newspaper -- by using the easy options below. Gifts processed in this system are not tax deductible, but are predominately used to help meet the local financial requirements needed to receive national matching-grant funds.
Subscribe now to get breaking news alerts in your email inbox
Get breaking news delivered to your inbox as it happens.
---