News > Spokane
Gregoire names new manager of state's troubled ferry system
Wed., Feb. 6, 2008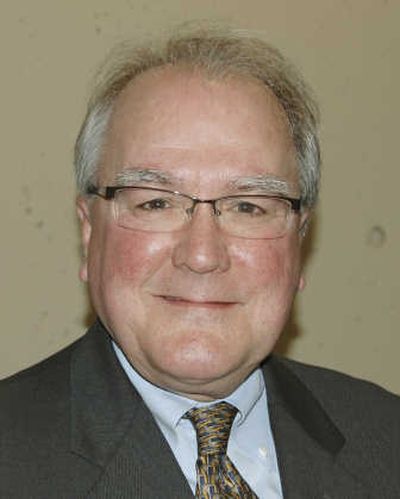 OLYMPIA – Gov. Chris Gregoire, declaring "a new day and a new direction" for Washington's troubled ferry system, on Tuesday announced a veteran local government manager, David Moseley, would be the new ferry chief.
He faces a mountain of problems, including an aging fleet, tight finances, cranky riders, occasional labor unrest, critical state audits and the ferry system's reputation for being something of a rogue agency.
Moseley, the governor and state transportation chief Paula Hammond vowed to get to work right away on design and construction of six new vessels, reorganizing the agency and repairing the system's tattered reputation.
Moseley will succeed Mike Anderson, who retired in December, capping a 34-year career at Washington State Ferries, a division of the Transportation Department.
Gregoire acknowledged a variety of problems at the ferry system, which has been under her direct control for the past two years. She said that she wants "a new day and a new direction," and that she has asked Moseley to "transform our state's ferry system so that during these challenging times it will remain the safest, most responsive and highest caliber system to serve those people who ride those vessels."
The nation's largest ferry system, it carries 24 million passengers and 11 million vehicles a year on 10 cross-Puget Sound routes.
The system has struggled with an aging fleet and shaky financial support and has been criticized in a long series of state audits.
In November, the state suddenly pulled four Steel Electric Class vessels out of service, fearing they were no longer safe to operate after inspectors found pitting and corrosion.
That left the Port Townsend-Whidbey Island run without car service and with passenger-only service that had to rely on a whale watching boat for a time. The Steel Electric boats also have served the interisland run in the San Juan Islands.
Gregoire has asked the Legislature to quickly authorize construction of three new vessels, patterned after the Steilacoom II boat that Pierce County uses between the mainland and Anderson Island.
Some lawmakers and Gregoire's re-election challenger, Dino Rossi, have called the ferry system a major blunder on the governor's watch.
Rossi said Tuesday that he has little confidence Gregoire can turn the agency around.
Local journalism is essential.
Give directly to The Spokesman-Review's Northwest Passages community forums series -- which helps to offset the costs of several reporter and editor positions at the newspaper -- by using the easy options below. Gifts processed in this system are not tax deductible, but are predominately used to help meet the local financial requirements needed to receive national matching-grant funds.
Subscribe to the Coronavirus newsletter
Get the day's latest Coronavirus news delivered to your inbox by subscribing to our newsletter.
---