Boy dies of injuries from boat propeller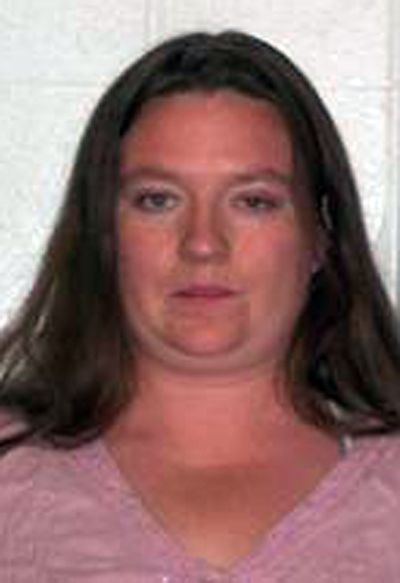 A 13-year-old Washington boy died after suffering traumatic injuries from a boat propeller while wakeboarding with family on Lake Coeur d'Alene on Tuesday.
The boy's grandfather, Marvin Markham, 70, of Spokane Valley, was operating a 1997, 21-foot inboard Maxium boat with Leisha Konrad, 39, of Spokane, and five juveniles when the boy was hurt, according to the Kootenai County Sheriff's Department.
Authorities believe the boat was in neutral when the boy, who was in the water, came in contact with the propeller about 3:30 p.m. near the 34000 block of Highway 97, about 300 yards south of the Carlin Bay Resort, said Kootenai County sheriff's Lt. Dan Soumas.
A Med-Star helicopter flew the boy to Sacred Heart Medical Center in Spokane, where he was pronounced dead about 5:30 p.m.
Alcohol was not a factor, Soumas said, and the investigation is ongoing.
Meghann M. Cuniff
Omak, Wash.
Casino work halted after remains found
Construction of a new Colville tribal casino in Omak has come to a halt after human remains were found on the site.
"We were informed today by our historical and archaeological department that there was an inadvertent discovery on the site of the Omak casino," said Jeanne Jerred, chairwoman of the Colville Tribal Business Council.
Jerred said the council put a stop-work order on the total project on the western edge of the Confederated Tribes of the Colville Reservation and is looking for an alternative site.
"This is not the first archaeological information that has been brought forward," she said.
The tribes' business arm, the Colville Tribal Enterprise Corp., broke ground on the 58,000-square-foot, $24 million project July 7 and expected to open in 2009.
Kevin Graman
Stevens County
Police seek woman reported missing
Stevens County authorities are searching for a 28-year-old woman reported missing Monday from the Springdale area.
Cheryl Lynn Hayward has waist-length, straight, brown hair and hazel eyes.
She is 5 feet 4 inches tall and weighs about 220 pounds.
Stevens County sheriff's officials said Tuesday she was last seen wearing jeans, brown boots and a T-shirt.
Police recovered her 1986 blue Subaru station wagon, but they believe she might have been in it before her disappearance from the Springdale or Deer Park areas.
Anyone with information about Hayward or anyone who saw her on Monday is asked to call the Stevens County Sheriff's Office at (509) 684-2555.
Amy Cannata
---