News > Spokane
Body believed to be missing woman
Wed., July 23, 2008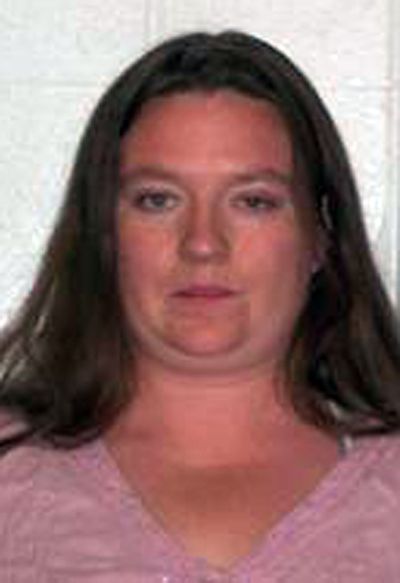 As a child, Cheryl Lynn Hayward loved to ride a miniature Shetland pony through the Stevens County backcountry near her parents' home.
That's how she met the couple who took care of her when her parents left, and it underscores the way they want her remembered.
"When it came to animals she just had a heart as big as all outdoors," said Karl Miller, 53, of Springdale. "I've got her geese squawking at me right now outside the door."
Officials found what they believe to be Hayward's body Tuesday in a wooded area off Cemetery Road south of Springdale, according to Stevens County Sheriff Craig Thayer.
Hayward's ex-boyfriend, Preston Lee Rogers Jr., 42, sits in the Stevens County Jail on a first-degree murder charge.
Family reported the 28-year-old missing July 14. She'd recently left Rogers, with whom she'd lived since she was a young teen, and was looking for a fresh start, Miller said. She had a job interview lined up with the state for a brand inspector position. She'd been losing weight and feeling more energetic. And she'd met a new guy in Spokane.
"She was trying to find a new route and a new place to go," Miller said.
But she still cared for Rogers, Miller said, so when he needed a ride to Deer Park that day she offered to take him. The two were arguing intensely, Miller said.
It was the last time Miller saw her alive.
Miller called police that night to say she'd likely been killed – a friend heard on the police scanner that Rogers had her car near a wooded area. He was alone.
"I knew she would never let him have her car," Miller said.
A U.S. Border Patrol horse unit and helicopters assisted Stevens County deputies in the search. Miller said he persuaded Rogers on Tuesday to cooperate with investigators and reveal the location of Hayward's body.
"He was apologetic," Miller said. "He just couldn't stand the fact that she was leaving him. He just totally and absolutely snapped. It's just a tragedy all the way around."
Rogers is disabled and doesn't work, Miller said. He lived just down the road from the Millers, and Hayward kept her animals there.
Hayward earned her GED and worked for a time as an aide at Springdale Elementary School, Miller said. She loved all animals – horses, chickens, geese, dogs – but goats were her favorite. She was a member of the Internet community Goat Wisdom and talked frequently with goat lovers from around the country.
Her relationship with Rogers raised red flags from the get-go because of their 14-year age difference, Miller said.
But Miller considered it the lesser of two evils. He knew Rogers and considered him a friend. Hayward's parents had left her with nothing. By staying with Rogers, at least Miller and his wife, Cleo, could stay in contact with her.
They did for more than 15 years.
"She just grew up with him," Miller said. "But they were fighting more and more, and she just wasn't in love.
"He couldn't understand that."
Local journalism is essential.
Give directly to The Spokesman-Review's Northwest Passages community forums series -- which helps to offset the costs of several reporter and editor positions at the newspaper -- by using the easy options below. Gifts processed in this system are not tax deductible, but are predominately used to help meet the local financial requirements needed to receive national matching-grant funds.
Subscribe to the Coronavirus newsletter
Get the day's latest Coronavirus news delivered to your inbox by subscribing to our newsletter.
---