News > Spokane
Police seek charges against official's wife
Tribal officers claim assault during Sunday stop on Lake CdA
Thu., July 24, 2008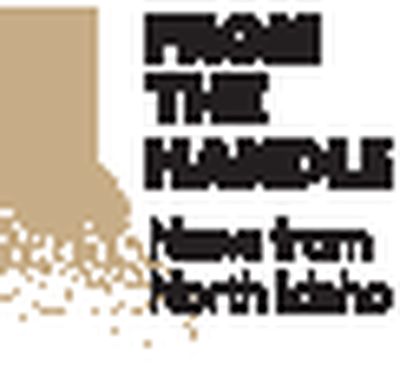 Coeur d'Alene Tribal Police are asking federal authorities to charge the wife of a Benewah County commissioner with felony assault on a police officer after she allegedly struck a tribal marine officer during a routine stop at the mouth of the St. Joe River on Lake Coeur d'Alene.
Comments made to tribal officers by Eleanor Buell and her husband, County Commissioner Jack Buell, on Sunday suggested a racial dimension to an ongoing disagreement between the tribe and Benewah County over control of the southern end of the lake.
According to police reports, Jack Buell said, "Indians have no jurisdiction and can't pull white people over on the St. Joe River in Benewah County," when tribal police stopped the Buells' boat at about 12:30 p.m. Sunday for leaving a wake in a posted no-wake zone.
Repeated efforts to contact the Buells at their home, the Benewah County Courthouse and Jack Buell's trucking company in St. Maries were unsuccessful.
The Coeur d'Alene Tribe won control over the southern third of the lake in a 2001 U.S. Supreme Court decision. Since then, waterfront property owners, including the Buells, have resisted efforts by the tribe to impose annual permits for docks or other encroachments. Jurisdictional questions between the tribe and Benewah County remain murky.
In October 2007, the Benewah County Sheriff's Department ended its cross-deputization agreement with tribal police. Kootenai County continues to cross-deputize tribal officers, meaning tribal officers can make arrests on the tribal waters that fall within the county. But in the Benewah County portion of the lake, tribal officers can only detain violators until sheriff's deputies or Idaho State Police arrive to make an arrest.
On Sunday, tribal officers John Dressler, a Coeur d'Alene tribal member, and Kaleb Madison, a non-Indian, were on patrol near the mouth of the St. Joe River when they noticed a blue vessel violating the no-wake ordinance, according to individual police reports by both officers.
As they approached the boat, a woman on board, later identified as Eleanor Buell, yelled, "You Indians have no jurisdiction on these waters," according to the police reports.
Then a man on board, later identified as Jack Buell, asked the officers, "Do you Indians know where you are?" the reports stated.
The officers informed the occupants of the boat that they knew they were in Benewah County but that tribal police had authority on tribal waters, the report said, and told the Buells to pull the boat over.
"I am the Benewah County Commissioner and Indians have no jurisdiction on us," the officers reported Buell as saying. Then Eleanor Buell reportedly told her husband that "Indians have no authority on white people, so just leave."
After the officers persuaded Buell to stop his boat, Dressler put his hand on the boat to keep it from banging against the patrol boat, both officers said.
"At this time, I felt a strike on my top side of my left hand," Dressler reported.
He said he turned to look and Eleanor Buell's right hand was raised and in fist as if to strike again, the officer wrote in his report.
"I told Mrs. Buell, 'Ma'am, don't hit me again or I'll take you to jail,' " Dressler wrote. He said she also tried to pry his fingers off the boat.
Confirming Dressler's account of events, Madison wrote that Eleanor Buell told Dressler, "Then get your damn hands off my boat."
Both officers reported that she then raised a plastic coffee mug as if to strike Dressler's hand with it, but stopped herself inches away from the officer's hand.
After this, the officers stated that Jack Buell became compliant and allowed them to conduct a boat safety inspection. Because the horn on the Buells' boat did not work, Madison gave Jack Buell a whistle so that he would be in compliance with boating regulations. After the inspection, the Buells and a female passenger left.
According to Madison's report, the Buells considered calling the Benewah County Sheriff's Office during the confrontation, but couldn't get cell phone reception.
In his report, Dressler concluded that he believed "Mr. and Mrs. Buell's attitude was due to our race."
On Wednesday, Coeur d'Alene Tribal Police Chief Keith Hutcheson met with the FBI and officials in the U.S. attorney's office in Coeur d'Alene seeking a felony assault charge against Eleanor Buell. Tribal police are federal officers.
"We can't have our officers getting struck while they are on patrol on the reservation," Hutcheson said. "If they decide not to take it, we will go to the state."
Local journalism is essential.
Give directly to The Spokesman-Review's Northwest Passages community forums series -- which helps to offset the costs of several reporter and editor positions at the newspaper -- by using the easy options below. Gifts processed in this system are not tax deductible, but are predominately used to help meet the local financial requirements needed to receive national matching-grant funds.
Subscribe to the Coronavirus newsletter
Get the day's latest Coronavirus news delivered to your inbox by subscribing to our newsletter.
---