USA focuses on priorities
Competition stiffens with upcoming exhibitions in Macau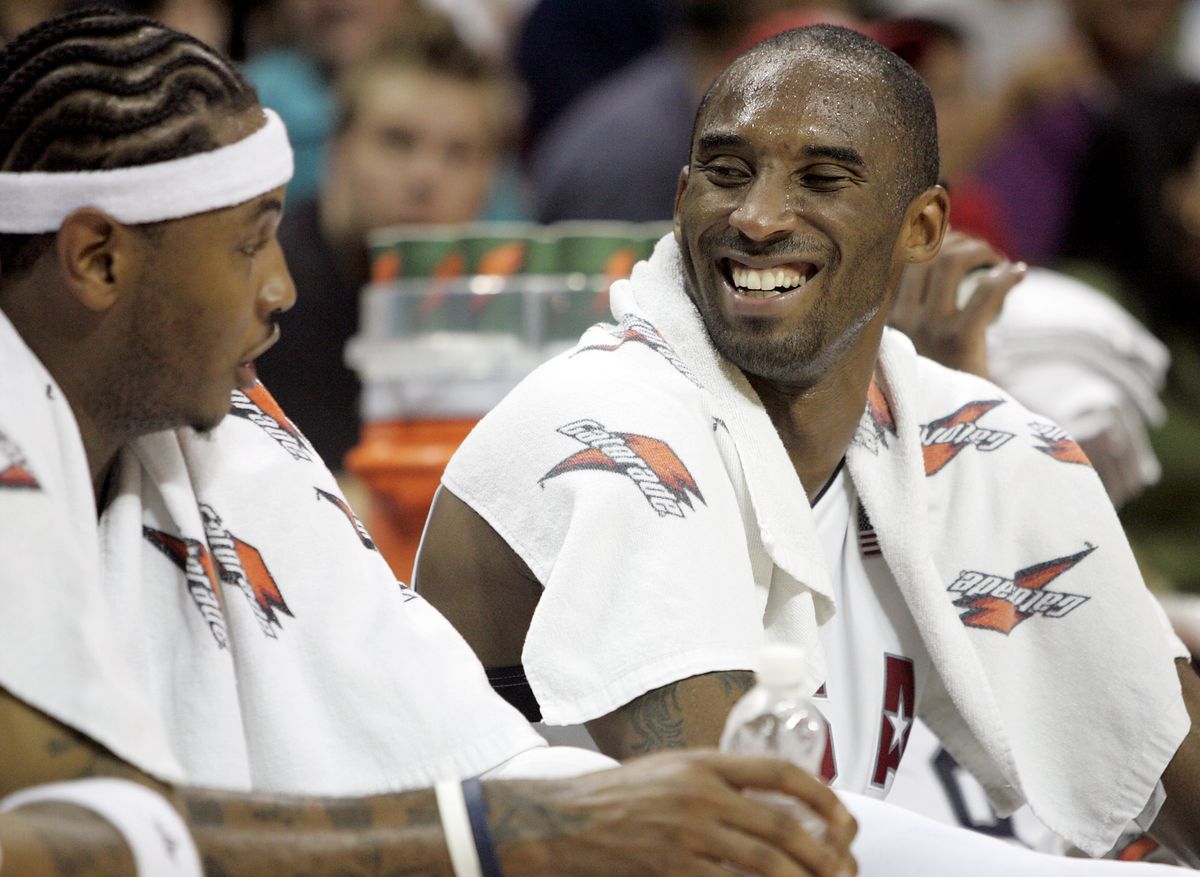 LAS VEGAS – If things don't work out at the Olympics, at least the U.S. basketball team should be ready for the World Series of Poker.
The Americans left this gambling mecca Saturday and are headed for an even bigger one in Macau, where they will continue their preparations for winning gold – and maybe strike some along the way.
After spending parts of three straight summers here, with an All-Star weekend thrown in, most players had their fill of Sin City. They'll find something new in Macau, a ferry ride from Hong Kong along China's Southeast coast that has surpassed Las Vegas in terms of annual money gambled.
Its casinos have a new group of fortune seekers coming.
"There's going to be a lot of that," guard Dwyane Wade said. "Everybody's got to make sure they've got their duckies ready. There's going to be a lot of table time for all of us."
It won't be all fun and games, though, for a team that promises to take the remainder of its exhibition tour seriously.
"To me, it's all part of a process," USA Basketball managing director Jerry Colangelo said. "It doesn't matter where we're going, we have to get the job done in terms of preparing ourselves."
The Americans beat Canada 120-65 on Friday in their opener, the first of what they hope is five straight victories before they arrive in Beijing in search of their first gold medal in eight years.
"We must win all the games to build our confidence, build our spirit," forward Carmelo Anthony said. "We don't want to have to say we lost any games."
The Americans will play Turkey and Lithuania in Macau, then move to Shanghai for games against Russia and Australia. And though the games won't count, don't tell the U.S. players that they're meaningless.
Wade and Anthony were on the team four years ago that left the United States believing it was the gold medal favorite following a 25-point victory over Puerto Rico. Then the Americans were routed 95-78 by Italy before barely escaping with a win over Germany in their first two exhibitions overseas.
Wade said that when the group of players gathered for training camp, "You think it's going to just work. But once we'd seen that it didn't just work … we knew we had a lot of work ahead of us, that it wasn't going to be easy."
By the time the Americans saw Puerto Rico again in their Olympic opener, their confidence had been shaken, and their opponents knew they were facing a beatable team. They lost 92-73. So this group wants to avoid any defeats that could mess with their minds.
"It matters," said LeBron James, who also played on the 2004 team. "We don't have a lot of time to prepare. It's not like 82 regular-season games where we have a lot of time. So we do have to get the rhythm and get ready for the Olympics, and the only way to do that is we continue to win."
The United States should be tested on the tour. The Americans split two games with Lithuania in the Olympics four years ago, bouncing back from a loss in pool play to win the bronze medal game. Russia, the European champion, is a tough defensive club led by Utah Jazz forward Andrei Kirilenko.
The Americans likely will have James back in the lineup when they reach China. He sprained his right ankle during practice Tuesday and sat out Friday's exhibition victory. The ankle had improved enough that James probably could have played, but the U.S. staff preferred to rest him to avoid any further swelling before the long flight to Asia.
U.S. coach Mike Krzyzewski will use the tour to help settle his rotation. Wade scored 20 points as a starter Friday, but is headed back to the bench when James returns. Fellow guards Michael Redd, who also scored 20, Chris Paul and Deron Williams all showed they are worthy of playing major minutes.
Krzyzewski has until Aug. 10 to sort it out, when the Americans open against host China. And this time, his players plan to get there with momentum.
"We don't want to lose no games," Wade said. "We want to make this a perfect month of not losing anything, and losing exhibition games is not an option."
---