News > Spokane
Teens admit to man's slaying
Tue., March 25, 2008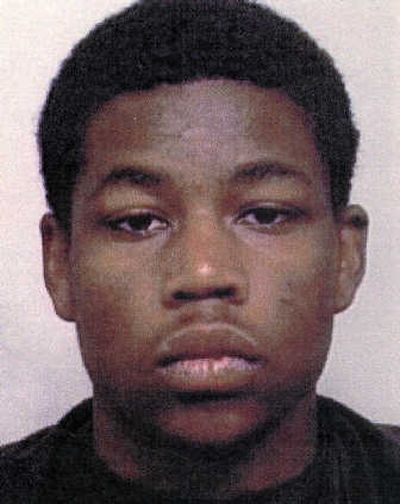 Dan Wortham's daughter was his whole life. Friends say the 39-year-old Spokane man raised 16-year-old Jackie alone after her mother left when she was a young girl, and he spent the past few years trying to find help for the frequent runaway.
When she went missing, he would comb the city looking for her.
"He would call in tears. 'What do I do? What would you do?' " said Theresa Hale, a friend and neighbor. "He took each aspect of Jackie and unconditionally loved her."
Dan Wortham was killed Friday night in what police believe was a premeditated attack by Jackie Wortham and her 18-year-old boyfriend, Edmund D. Washington.
The teens confessed to the killing Monday afternoon and have been charged with first-degree murder, said Spokane police Lt. Dave McGovern.
Jackie Wortham is being held at Spokane County Juvenile Detention Center. Washington is at Spokane County Jail.
'They both hatched this plan'
Police took Jackie Wortham to her grandparents' house Friday morning after she was listed as a runaway Thursday.
Her grandparents dropped her off at her father's home, 2617 E. Sharp Ave., her primary residence, and she met up with Washington, whom friends say she'd been dating for less than two months.
Police say the teens told them they waited in the house until Dan Wortham got home from his job at Mr. Rooter Plumbing, then killed him using a baseball bat, a sword and a foot-long box wrench.
"Jackie admitted that she did hit her father once with a baseball bat during this fight," McGovern said. "They both hatched this plan."
Wortham's injuries showed signs of a struggle, according to police.
Police said Jackie Wortham told them that she is pregnant with Washington's baby and that her father did not want her to have the child.
But those who know her were skeptical.
"She kept running away with her boyfriend and saying she's pregnant when it's not true," said friend and neighbor Joenisha Joseph, 23.
She also told police that she wanted to be emancipated from her father but that he would not allow it.
"Every time she did run away he'd file a runaway report and she was brought back home," McGovern said. "That upset her, too."
Dan Wortham's parents contacted police about 4 p.m. Sunday, concerned because they hadn't seen him since Friday. They went to his home Sunday afternoon looking for him.
"They could hear music inside, but nobody would come to the door," McGovern said. The sound turned out to be Wortham's television.
Officers kicked in the back door of the house. Inside, they found the man dead in a bedroom. Jackie Wortham and Washington were missing.
Police found the teens Monday afternoon at a home on West 9th Avenue on the South Hill.
Ashley Hale, 17, said she told police they were likely at the home, which is frequented by runaways and is known to Lewis and Clark High School students. Jackie Wortham was enrolled at the Spokane school with Hale.
Jackie Wortham had "tremendous emotional problems," Joseph said.
"She just had a lot of anger," Hale added.
Jackie Wortham ran away often, according to police and friends, once going as far as Georgia. She recently ran away to Seattle. Jackie Wortham, her father and her grandparents met last week to discuss what to do with her, McGovern said.
Hale said she talked to Jackie Wortham last week and that she seemed fine. "She sounded like everything was going to go OK," she said.
'He lived for Jackie'
Neighbor Debra Tallman first met Dan Wortham last year.
She had heard he was upset about his daughter running away. She had heard from her daughter's friends where Jackie Wortham might be and went to Dan Wortham's house to tell him. They remained in contact, mainly talking about their daughters and sharing parenting advice. He was constantly thinking about her, Tallman said.
"He lived for Jackie. He cried and cried for her. That was his priority," Tallman said.
Tallman and other friends and neighbors held a candlelight vigil Monday evening in Dan Wortham's front yard to honor the man they described as hardworking and devoted to his daughter.
"It was an honor and a privilege to know such a genuinely nice person," said Theresa Hale, Ashley Hale's mother. "It's just sad that it's those people who get taken from us so quickly."
Local journalism is essential.
Give directly to The Spokesman-Review's Northwest Passages community forums series -- which helps to offset the costs of several reporter and editor positions at the newspaper -- by using the easy options below. Gifts processed in this system are not tax deductible, but are predominately used to help meet the local financial requirements needed to receive national matching-grant funds.
Subscribe now to get breaking news alerts in your email inbox
Get breaking news delivered to your inbox as it happens.
---