News > Features
People: Dennis Quaid tells his ex Meg Ryan to get over it
Wed., Oct. 1, 2008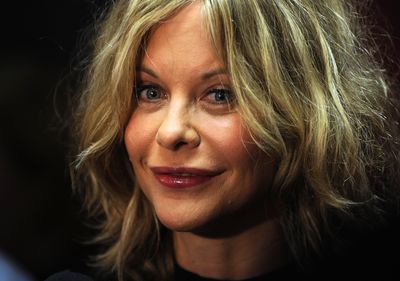 A new round of hostilities has broken out between Dennis Quaid and Meg Ryan, who, until their 2001 divorce, served for a decade as Hollywood's epitome of the perfect couple.
Ryan, who plays a scorned wife in her new picture, "The Women," went after Quaid by claiming that he cheated on her well before her highly publicized – and damning – fling with Russell Crowe.
"Dennis was not faithful to me for a long time, and that was very painful," she told In Style, later repeating the claim to ABC's Diane Sawyer.
Quaid, who has since remarried to real estate agent Kimberly Buffington, wasn't pleased.
"It was eight years ago, and I find it unbelievable that Meg continues publicly to rehash and rewrite the story of our relationship," Quaid told the Daily News.
Boss to play Super Bowl
In an unprecedented move, rock-and-roll icon Bruce Springsteen has signed to perform at the Super Bowl.
Bruce and the E Street Band will play at the '09 Super Bowl halftime show Feb. 1 in Tampa, Fla. The gig, which drew 148 million viewers last year, will expose The Boss to his largest audience ever.
Burns don't stop Barker
Former Blink-182 drummer Travis Barker, 32, Monday was released after a nine-day stay from the Joseph M. Still Burn Center at Doctors Hospital in Augusta, Ga.
Barker and his buddy DJ AM (Adam Goldstein), suffered severe burns when a Learjet 60, also carrying four others, crashed on takeoff in South Carolina on Sept. 19.
She'll be singin' for supper
Troubled country singer Mindy McCready, 32, is scheduled to begin a 60-day sentence in a Franklin, Tenn., jail Tuesday for violating her probation on a 2004 drug charge.
The "Ten Thousand Angels" singer was caught this summer falsifying her community service records. Her service is part of a plea deal she made in '04, when she was busted for using a fake prescription to buy OxyContin.
Lookin' at Ledger's lifestyle
We reported Tuesday that a life insurance company is trying to cut the $16.3 million inheritance that Heath Ledger passed on to his daughter, Matilda Rose, by $10 million. Question is, why?
Minnesota-based ReliaStar Life Insurance Co. has refused to pay Ledger's insurance policy, apparently ignoring the official ruling by the New York Medical Examiner's Office that the 28-year-old actor's death was accidental.
We give it two years, eh?
Canadian native Ryan Reynolds ("Definitely, Maybe"), 31, returned to his homeland Saturday to wed Scarlett Johansson, 23. Only a handful of intimate friends and family attended the ultra-intimate do, at a remote wilderness retreat outside of Vancouver, B.C.
The birthday bunch
Actor James Whitmore is 87. Pianist Roger Williams is 84. Actor Tom Bosley is 81. Actress-singer Julie Andrews is 73. Actor Stephen Collins ("Seventh Heaven") is 61. Actor Randy Quaid is 58. Singer Youssou N'Dour is 49. Actor Esai Morales ("NYPD Blue") is 46. Actor Christopher Titus ("Titus") is 44. Model-actress Cindy Margolis is 43.
Local journalism is essential.
Give directly to The Spokesman-Review's Northwest Passages community forums series -- which helps to offset the costs of several reporter and editor positions at the newspaper -- by using the easy options below. Gifts processed in this system are not tax deductible, but are predominately used to help meet the local financial requirements needed to receive national matching-grant funds.
Subscribe now to get breaking news alerts in your email inbox
Get breaking news delivered to your inbox as it happens.
---