Football still a big kick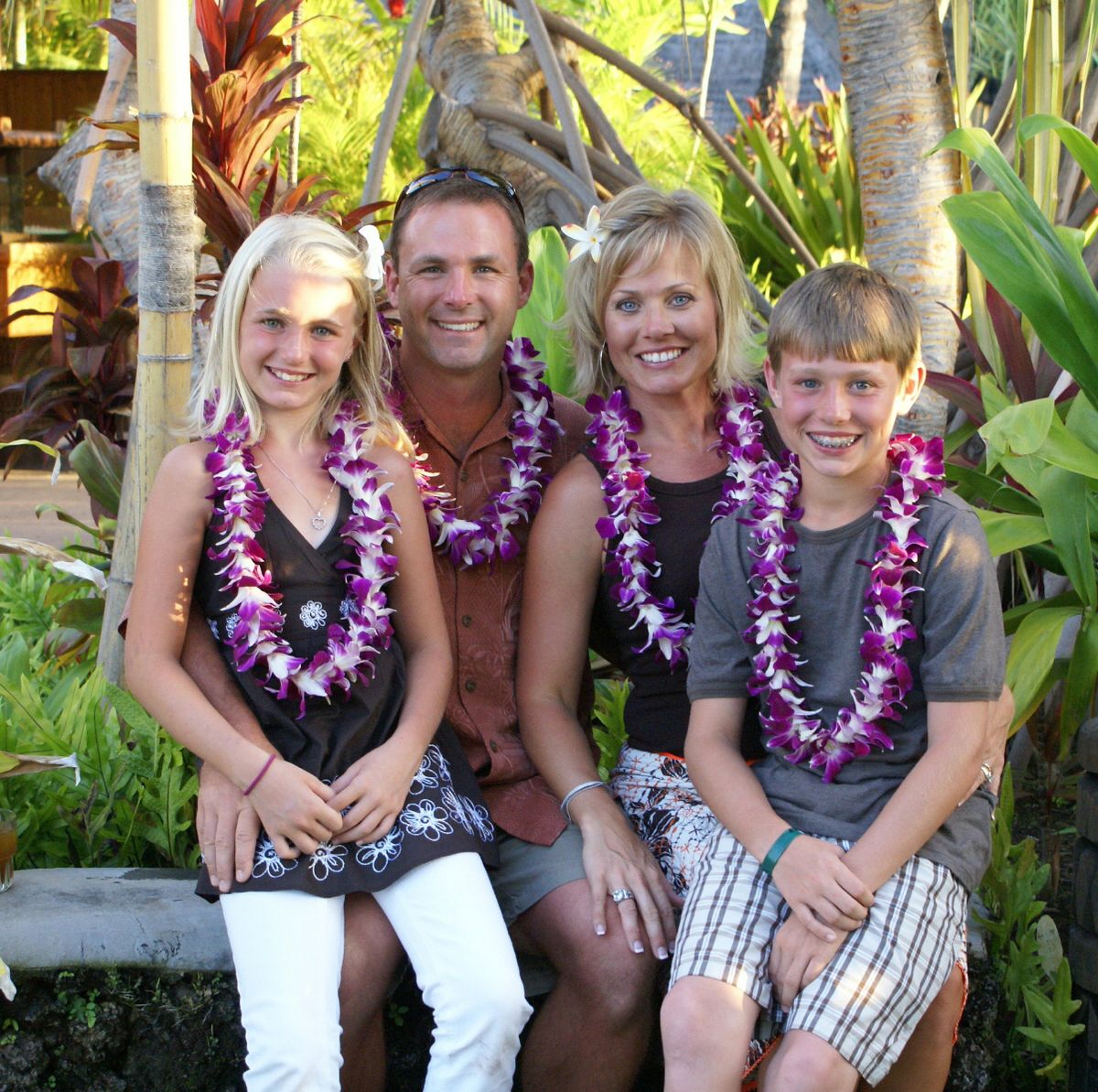 Mike Hollis gave up the pressure of kicking footballs in the National Football League because of injuries. He still makes his living kicking footballs, but the pressure has changed.
Instead of trying to win games to keep food on the table for teammates and coaches, to say nothing about the mental well-being of thousands of fans, he hopes enough aspiring kickers sign up for his camp to feed his own family.
"I have a kicking academy in Jacksonville where I'm coaching kickers, punters and snappers," Hollis said. "It's a full-time job for me. It's almost a year old."
Pro Form Kicking Academy (ProFormKicking.com) is a business venture with Jim Gaetano, the Lewis and Clark graduate Hollis credits for taking him from Central Valley to Idaho to an eight-year career in the NFL.
"Jim's the guy on long snapping," Hollis said. "We both can coach punters pretty well. I was around four Pro Bowl punters. There are a number of things they all do that are common things in technique. At one point I felt like I was a better punting coach. Jim's very technical (with kickers); he gives the guys things to think about. I, on the other hand, take that and turn it into a feel."
Hollis last kicked for Buffalo in 2002 but didn't retire until after the 2003 season, when his third back surgery didn't allow him to kick for the Giants. He returned to Jacksonville with his wife, Debbie (Codd), also a CV grad, and their two children, Mason, 13, and Mishaela, 10.
"I spent seven years here as a Jaguar and my kids pretty much grew up here," he said. "We just got to know a lot of people in the area, we have good friends, and there was the business opportunity."
Spokane is still a Hollis destination, with family here, a home on the river in Post Falls and a kicking camp at CV, but not a likely permanent residence.
"To be honest, I just got to disliking the cold weather," he said with a laugh. "My blood thinned out pretty good. … The older the kids get, the more difficult it gets because of sports and the things they do in the summer."
The pinnacle of his career was 1997, when he scored 134 points and made the Pro Bowl. That same year Detroit's Jason Hanson, a Mead and Washington State graduate, also made it.
"We played against each other in soccer in high school and again in the highest level of football, of any sport," Hollis said. "The Pro Bowl is the best of the best, and two kids from Spokane played against each other."
Hollis set Greater Spokane League records for most field goals in a season (11) and a career (19) but low grades forced him to go to junior college in Wenatchee, where injuries kept his numbers down. He had two choices after that, Idaho and Montana.
As a Vandal, he set the school record with a 56-yard field goal against Northern Arizona as a senior in 1993 and in his two seasons converted 122 of 124 extra points with a string of 90 straight, including all 68 as a senior.
Before his senior year he started thinking about a professional career.
"That's when you compare yourself to guys in the NFL," he said. "The thing that made it somewhat clear to me that I could attempt to play at that level is my leg strength. I had the gift of having a pretty strong leg."
Getting to the NFL wasn't easy, but the path was easier than most. He was in San Diego's camp in 1994, learning from All-Pro John Carney, and by the next year was the kicker for the expansion Jaguars.
"I was very fortunate," Hollis said. "I spent the preseason with the Chargers knowing full well I was just going to get experience. I focused real well and didn't have a lot of pressure since I knew I wouldn't be the guy. I didn't kick a lot, but the experience is what helped me."
From Carney, who took four years to land a job after finishing at Notre Dame, Hollis learned professionalism, a strict routine on and off the field and how and when to have fun, which "I didn't know if that would be a possibility."
The Chargers invited him back in 1995, but he held off long enough to get a chance to kick for Jags coach Tom Coughlin.
"Coughlin couldn't believe a 5-8, 175-pound guy could kick the ball that far," Hollis said, though the emphasis changed as a pro. "At Idaho I didn't have a very good field goal career; I didn't have good accuracy. In the NFL, there is a lot more emphasis on field goals. I became better at field goals than kickoffs."
In seven years with Jacksonville, he scored 764 points, and in Buffalo he had 115. When he quit, he had made 200 of 250 field goals and missed just three of 282 extra points.
"It was such a great experience," he said, "going to all these cities, playing against teams you grew up watching. It seemed surreal, really cool. I never went to a pro football game as a child, I only watched them on TV. My first NFL game was one I actually played in."
---