News > Features
Kinnear shines in regular-guy roles
Sun., Sept. 14, 2008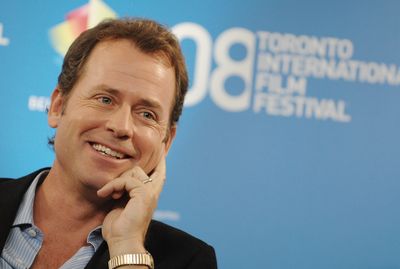 Actor Greg Kinnear nearly skipped his breakfast meeting at a local restaurant on a recent summer day. Had Hollywood ego gotten the better of him? Or was he just plain rude? No, he's human, that's all.
He'd misplaced his car keys, looked everywhere but was coming up empty.
It's that kind of endearing regular-guyness that allows Kinnear to be equally believable as the harried father of budding child beauty queen Abigail Breslin ("Little Miss Sunshine"), as the charming suitor of Tina Fey ("Baby Momma") or, in two fall films, as a recently deceased man protective of his widow in "Ghost Town," opening Sept. 19, and as an underdog inventor in "Flash of Genius," set for an Oct. 3 release.
Kinnear says he's grateful he hasn't been typecast.
Still, he adds, "like all things, it's a blessing and a curse. … I don't think a lot of times I am the obvious choice."
He doesn't like to make obvious choices for himself either, preferring to swim against the current, as he describes it.
"If I see something that feels a little different or feels out of the zone of something I just did, I am instantly attracted to it," he says.
"Ghost Town" is a spirited romantic comedy from writer-director David Koepp that finds Kinnear playing a New York ghost who doesn't like his wife's (Téa Leoni) attorney fiancé (Billy Campbell), so he asks the only person who can see him, a cranky dentist (Ricky Gervais), to break up the relationship.
"It was a blast making it," he said.
That wasn't the case with "Flash of Genius," a period drama about Robert Kearns, an engineering professor in Detroit who invented the intermittent windshield wiper in the 1960s.
"Funny enough, the original title of the script was 'Windshield Wiper Man,' " he says, laughing. "That was just enough to make me not read it. For almost two months, it sat on my desk. In the climate of today's movies, I thought it was a comedic superhero."
"Flash of Genius" is anything but. The drama follows the nearly two decades of litigation Kearns pursued against Ford Motor Co., claiming the company infringed on his patents. His single-minded obsession alienated his friends, his wife and their six children.
When curiosity got the better of him and Kinnear finally decided to read the script, he couldn't put it down.
"It just held me," he says. "I found him to be as infuriating as he was inspiring. The fact that he was a flawed guy and this script acknowledged that. … They didn't put a kind of fake glow on this hero character that is going to beat the big guy. They showed him warts and all."
The birthday bunch
Actor Walter Koenig ("Star Trek") is 72. Actor Nicol Williamson is 70. Singer-actress Joey Heatherton is 64. Actor Sam Neill is 61. Saxophonist Steve Berlin of Los Lobos is 53. Actress Mary Crosby is 49. Actress Faith Ford is 44. Actor Dan Cortese is 40. Actress Kimberly Williams-Paisley ("According to Jim") is 37. Singer Amy Winehouse is 25. Actor Adam Lamberg ("Lizzie McGuire") is 24.
Local journalism is essential.
Give directly to The Spokesman-Review's Northwest Passages community forums series -- which helps to offset the costs of several reporter and editor positions at the newspaper -- by using the easy options below. Gifts processed in this system are not tax deductible, but are predominately used to help meet the local financial requirements needed to receive national matching-grant funds.
Subscribe to the Coronavirus newsletter
Get the day's latest Coronavirus news delivered to your inbox by subscribing to our newsletter.
---