News > Features
People: She laughs, she cries, she scrubs
Wed., April 22, 2009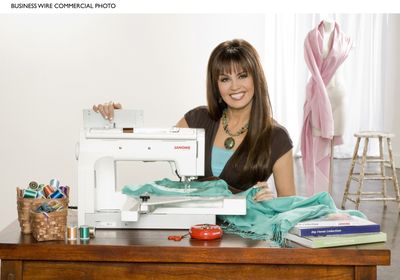 She might be pushing 50, but Marie Osmond is showing no signs of slowing down.
Besides her steady Vegas gig with brother Donny, a TV talk show debuting next fall and an upcoming album, Osmond's written another memoir: "Might As Well Laugh About it Now," which recalls such difficult memories as two divorces and her struggles with weight.
The mother of eight was one of the first celebrities to talk openly about postpartum depression in her 2001 best-seller, "Behind the Smile."
Why a second book?
"I really wanted to put some things down that were really meaningful to me," she said. "It's really about attitude … you can either let life get you down or you can laugh about it."
Many of the stories are nostalgic recollections of growing up – arguments about pierced ears, baking bread with her mother, how as a self-conscious prepubescent her most prized possession was a girdle.
Says Osmond: "I was the hottest teenager dubbed into 17 languages and I'd come home after 17 hours of work and my mom would say, 'OK, go scrub the toilets.' "
View from another angle
A photographer who says he captured images of Madonna after she fell off a horse in the Hamptons over the weekend is disputing her account of how the accident happened.
Her spokeswoman said the singer took the tumble Saturday when her horse was spooked by paparazzi who jumped out of bushes.
But Thomas Hinton, who says he wasn't there when she fell but photographed her from a public road before and after, insists no one else was around.
A bit hard to picture
Speaking of paparazzi, a woman arrested outside Britney Spears' home, wearing camouflage and carrying camera gear, is a former "American Idol" hopeful who says she's making a documentary.
Miranda Tozier-Robbins says she wanted to show the efforts paparazzi go through and she chose Spears because it "might as well be someone I'm interested in."
Test of her appeal
And speaking of Madonna, her appeal of an African court ruling denying her request to adopt a 3-year-old girl from Malawi will be heard beginning May 4.
Malawi requires prospective parents to live in the country for 18 to 24 months while child welfare authorities assess their suitability – a rule that was not applied when Madonna previously adopted a son, David, from the impoverished nation in 2006.
Blue, not pink, for Paisleys
Country singer Brad Paisley and actress Kimberly Williams-Paisley have welcomed a second son.
Williams-Paisley starred on the ABC sitcom "According to Jim" and has appeared in several feature films, including "Father of the Bride."
The birthday bunch
Singer Glen Campbell is 73. Actor Jack Nicholson is 72. Singer/actor Mel Carter is 66. Director John Waters is 63. Singer Peter Frampton is 59. Actor/comedian Ryan Stiles is 50. Actress Sheryl Lee ("Twin Peaks") is 42. TV personality Sherri Shepherd ("The View") is 42. Actor Eric Mabius ("Ugly Betty") is 38.
Local journalism is essential.
Give directly to The Spokesman-Review's Northwest Passages community forums series -- which helps to offset the costs of several reporter and editor positions at the newspaper -- by using the easy options below. Gifts processed in this system are not tax deductible, but are predominately used to help meet the local financial requirements needed to receive national matching-grant funds.
Subscribe to the Coronavirus newsletter
Get the day's latest Coronavirus news delivered to your inbox by subscribing to our newsletter.
---