News > Features
Study: Biology may explain race gap in cancer deaths
Tue., Aug. 4, 2009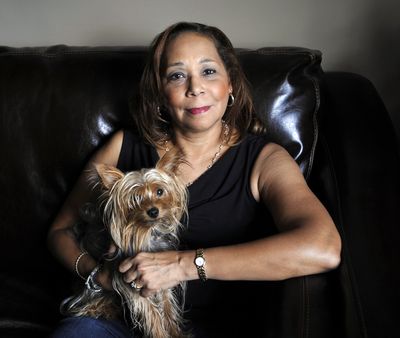 A new study suggests that racial differences in biology could be a key reason why black women are more likely to die of breast cancer than white women.
That has reignited an intense debate among medical experts about the role of genetics compared to such social factors as poverty, diet and unequal access to quality health care.
For nearly three decades, researchers have known about the disparity in death rates, but they have been puzzled over the reasons.
In Maryland, for example, the breast cancer death rate for black women is 15 percent higher than for white women, even though African Americans have a lower incidence of the disease.
State health officials, doctors and advocacy groups have long thought a combination of factors explained the disparity and have vowed to shrink the gap through better research, aggressive treatment and outreach efforts aimed at getting black women life-saving care.
Robena Pope, a breast cancer survivor from Catonsville, Md., believes black women, regardless of income, are reluctant to be screened for breast cancer because they think a diagnosis is a death sentence.
Years ago, the former teacher at an early child development center took it upon herself to educate the mothers and grandmothers of her students about breast cancer. Few had ever had a mammogram.
Pope invited a doctor to come to the school to offer education sessions. The effort is now an annual outreach event.
"Even women who had insurance, they didn't want a mammogram," she says. "They just didn't want to know."
The newest national study examined some 20,000 adults with various cancers and found that blacks were more likely than whites to die of one of three gender-related cancers: ovarian, prostate or breast.
The disparity persisted even when patients received the same treatment and when researchers adjusted for factors such as age, income and severity of illness.
The risk of dying was 41 percent higher for blacks than whites for breast cancer before menopause, and 49 percent higher for post-menopausal breast cancer, according to the paper, published last month in the Journal of the National Cancer Institute.
The findings suggest that socioeconomic status and access to care can't entirely explain the survival gap. Rather, the disparity is likely caused by interactions among hormones, differences in the biology of tumors and racial differences in genes that control the metabolism of drugs, says Dr. Kathy S. Albain, breast and lung cancer specialist at Loyola University Medical Center in Maywood, Ill., and the study's lead author.
Despite the study's findings, some experts are skeptical that biology explains the disparity in death rates.
The study had certain limitations. It did not explain whether other health problems might have contributed to the disparity or specify how participants adhered to their drug therapies.
In addition, for years other studies have shown that socioeconomic factors, social inequities and other barriers have kept blacks from receiving quality health care. And some experts think environment – diet, chemical exposures, cultural influences – might affect biology.
"I am very concerned that folks will take this and walk away from it with the wrong impression," says Dr. Otis W. Brawley, chief medical officer for the American Cancer Society and an expert on racial disparities.
"People might say, 'We don't have to worry about getting adequate care to blacks, because it doesn't matter – it's all biology.' "
Still, to other experts, the findings are important because they shed light on the mystery behind the racial differences – a field that desperately needs more research.
"In my 30 years as a researcher … only now people are awakening and addressing that there is a disparity," says Saraswati Sukumar, a professor of oncology and co-director of the Breast Cancer Program at the Johns Hopkins Kimmel Cancer Center.
"Some people are still skeptical that there even is a disparity. That's why I like this paper. It's clear. Look at the numbers.
"We need to be asking, 'How can we change this?' " adds Sukumar, who is researching how certain gene changes may make blacks more susceptible to getting breast cancer.
She hopes the findings can help doctors detect the disease earlier in African American women.
The black/white survival gap didn't appear to exist before 1981, the Cancer Society's Brawley says. Since then, as the disparity has widened, researchers have asked whether the cause is biology, environment or a combination.
They have discovered key ways the disease affects black women. For instance, the cancer often is in late stages when it is detected.
Blacks also are more likely to have a form of breast cancer known as "triple negative," which is rare, aggressive and hard to treat. Women with this type lack the three hormone receptors that are the target of the most effective drug treatments.
Dr. Katherine Tkaczuk, director of the breast evaluation and treatment program at the University of Maryland Greenebaum Cancer Center, says getting blacks into clinical trials was key to better understanding possible differences in biology and discovering the best treatments.
In the Loyola study, which was based on findings in a clinical trial, just 10 percent of the participants were black.
"Actual participation with a clinical trial has been associated with better survival," she says. "They receive the more aggressive treatment, the newer treatment and the adherence to the treatment regimens is better. … This is how we make progress, how we incrementally improve cure rates."
Pope, 60, a mother of four daughters who was diagnosed with early-stage breast cancer in 2002, jumped at the chance to enroll in a five-year drug trial led by Tkaczuk.
"I did it for my girls, my nieces and everyone out there that I know who has died of it," she says.
Pope thinks she has increased awareness among her circle of friends and family. Her cancer, in remission for two years, was caught early, she says, because she never missed an annual screening.
Brawley says his studies suggested that fatalism and a lack of hope among black women led some to dismiss screening and even forgo treatment once diagnosed.
Those attitudes underscore the need for quality health care years before women are diagnosed with breast cancer, he says.
"Educate the women before they get breast cancer, get them good primary care so they have good preventive care and good information about breast cancer," Brawley says.
The Baltimore City Cancer Program of the University of Maryland Medical Center tries to provide that kind of early education. It has offered more than 7,000 free breast cancer screenings to city residents since 2001, targeting minority patients.
The program, with the help of foundation grants and money from the state's cigarette restitution fund, offers free cancer screening to low-income minorities and connects them to resources to cover the cost of treatment, medicine and even transportation to doctor's offices if they are diagnosed.
And yet, some women don't go for follow-up appointments, even when the costs are covered, says Rhonda Silva, an administrator with the program.
"They're afraid to take off work, afraid to lose their jobs," she says. "They have to watch their kids, their grandkids. They may have a family member who died of cancer. … Most of all, they're scared."
Local journalism is essential.
Give directly to The Spokesman-Review's Northwest Passages community forums series -- which helps to offset the costs of several reporter and editor positions at the newspaper -- by using the easy options below. Gifts processed in this system are not tax deductible, but are predominately used to help meet the local financial requirements needed to receive national matching-grant funds.
Subscribe to the Coronavirus newsletter
Get the day's latest Coronavirus news delivered to your inbox by subscribing to our newsletter.
---
Subscribe and log in to the Spokesman-Review to read and comment on this story