News > Idaho
Coroner: Resort fall looked like an accident
Tue., Aug. 4, 2009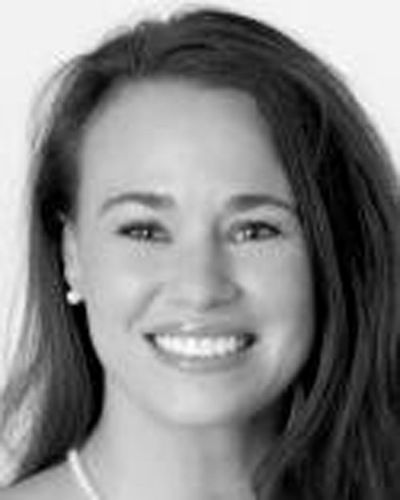 A woman who fell to her death at The Coeur d'Alene Resort last week landed in a way that indicates an accidental fall, not a jump or push, a deputy coroner said Tuesday. The body of Lynea M. Sprung Hambrice, 36, will return to Baton Rouge, La., today, but the police investigation into her death could last six weeks. Preliminary toxicology reports show Hambrice's blood alcohol level was "quite a bit above" the legal limit for driving when she fell 12 stories to her death from the room she and her boyfriend were renting at the luxury lakeside resort on July 30, Deputy Coroner Jody DeLuca said Tuesday. Police said Hambrice's blood alcohol level was .23. But DeLuca and police are waiting for final toxicology reports before concluding what caused the mother of two to fall from the balcony. That could take four to six weeks. "This is going to be a tough one," DeLuca said. Hambrice, student services coordinator at the Louisiana State University School of Music, and her boyfriend, Ian E. James, 38, checked in to the resort on July 29 and were to stay four nights. Resort officials said July 30 that when an employee responded to the couple's room about 12:30 a.m., James told the employee Hambrice had committed suicide. Police say James is not under investigation and has been cooperating with detectives, who continued their investigation at the hotel on Tuesday. Hambrice's death shook the tight-knit faculty at the LSU School of Music, where many are away on vacation before the autumn term begins later this month. Carol W. Larsen, assistant dean of LSU's College of Music and Dramatic Arts, described Hambrice as a "wonderful, promising, smart, sharp, sweet-souled woman." "She is so much more than this circumstance," Larsen said. A scholarship fund has been created in Hambrice's honor, and the school will host a memorial when students return to campus, Larsen said. "This has been devastating," Larsen said. Hambrice, a member of the First United Methodist Church in Baton Rouge, earned bachelor's and master's degrees from LSU before teaching elementary school at the university's laboratory school, Larsen said. She joined the School of Music staff in May 2008. Hambrice has two young daughters who visited her at work, Larsen said. "You and I would hope that everyone could have a mother like Lynea," Larsen said.
Local journalism is essential.
Give directly to The Spokesman-Review's Northwest Passages community forums series -- which helps to offset the costs of several reporter and editor positions at the newspaper -- by using the easy options below. Gifts processed in this system are not tax deductible, but are predominately used to help meet the local financial requirements needed to receive national matching-grant funds.
Subscribe now to get breaking news alerts in your email inbox
Get breaking news delivered to your inbox as it happens.
---