News > Spokane
Jury hears case for committing sex offender
Defense argues note about rape wasn't a plan
Thu., Aug. 13, 2009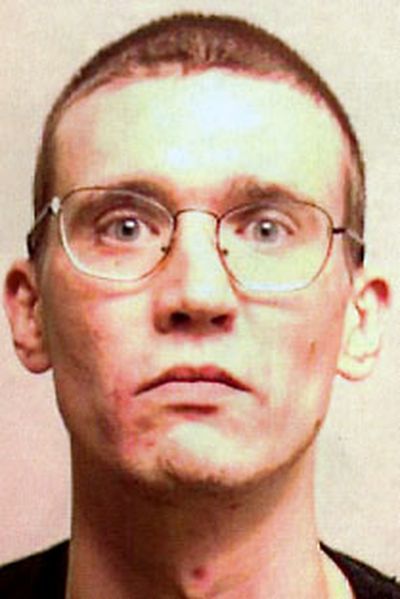 A Spokane jury got its first glimpse Wednesday of the past sex crimes and current violent sexual fantasies that persuaded state officials to try to keep Shawn Dale Botner in custody for the rest of his life.
The state wants to civilly commit Botner, 36, as a sexually violent predator, just as it did last year with rapist Kevin Coe. In a civil commitment trial, the jurors must find that Botner has a mental abnormality that makes him likely to commit sexually violent acts.
"Shawn Botner is and always has been … a danger to women," Assistant Attorney General Jana Franklin told the jury. "You will hear from Mr. Botner. He will tell you that for a number of years he has had a fantasy of violent rape against women. He has gone out at times and looked for victims."
In addition to showing he is mentally ill, the state must show that Botner has committed a recent "overt act." Franklin said three years ago police found a duffel bag bearing Botner's name on the Centennial Trail near Gonzaga University; it contained pornography, women's clothing, handcuffs and a note detailing a robbery, kidnapping, rape and dismemberment of a woman.
During the same month in 2006, Spokane police encountered Botner riding a bicycle at 2 a.m. He was wearing a bra and wig and carried a bag that contained rope, a French maid's outfit, gloves, pornography, a hammer and sex toys, Franklin said.
Defense attorney Tim Trageser said he does not dispute that his client has fantasies. But he said the note police found detailing the rape and dismemberment of a woman was simply his client writing out fantasies as he had been instructed by a therapist in prison.
"His sex offenses ended 17 years ago," Trageser said. "Mr. Botner was taught to write out his fantasies in order to deal with them. The note was not a plan to do anything. It was just a written-out fantasy."
Botner's sex crimes started when he was a juvenile. He was convicted in 1988 of fondling a family member. In 1991, Botner was convicted of unlawful imprisonment after he followed a woman into a restroom at Riverfront Park and attacked her for several minutes before fleeing.
Then in February 1992, Botner followed a young woman into the restroom at Spokane Community College Adult Learning Center and choked her to unconsciousness with a phone cord. The woman suffered a broken nose, bit off the tip of her tongue and sustained severe bruising. She woke up with half of her clothes missing.
Police found Botner's fingerprint on the bathroom stall, and Botner later pleaded guilty to attempted rape. He was sentenced to nine years in prison.
Since that time, Botner has violated parole and failed to register as a sex offender numerous times. But Trageser pointed out that Botner has always taken responsibility for his crimes. And, he complied with his therapist's requests to talk about, and write out, his fantasies.
"That complete openness now will be used as ammunition to show he is a sexually violent predator," Trageser said. "That's unfortunate. But that is the way it is."
Local journalism is essential.
Give directly to The Spokesman-Review's Northwest Passages community forums series -- which helps to offset the costs of several reporter and editor positions at the newspaper -- by using the easy options below. Gifts processed in this system are not tax deductible, but are predominately used to help meet the local financial requirements needed to receive national matching-grant funds.
Subscribe now to get breaking news alerts in your email inbox
Get breaking news delivered to your inbox as it happens.
---