Sports
Injuries stirred interest in medicine
Ex-player now Cougars' orthopedic surgeon
Tue., Aug. 18, 2009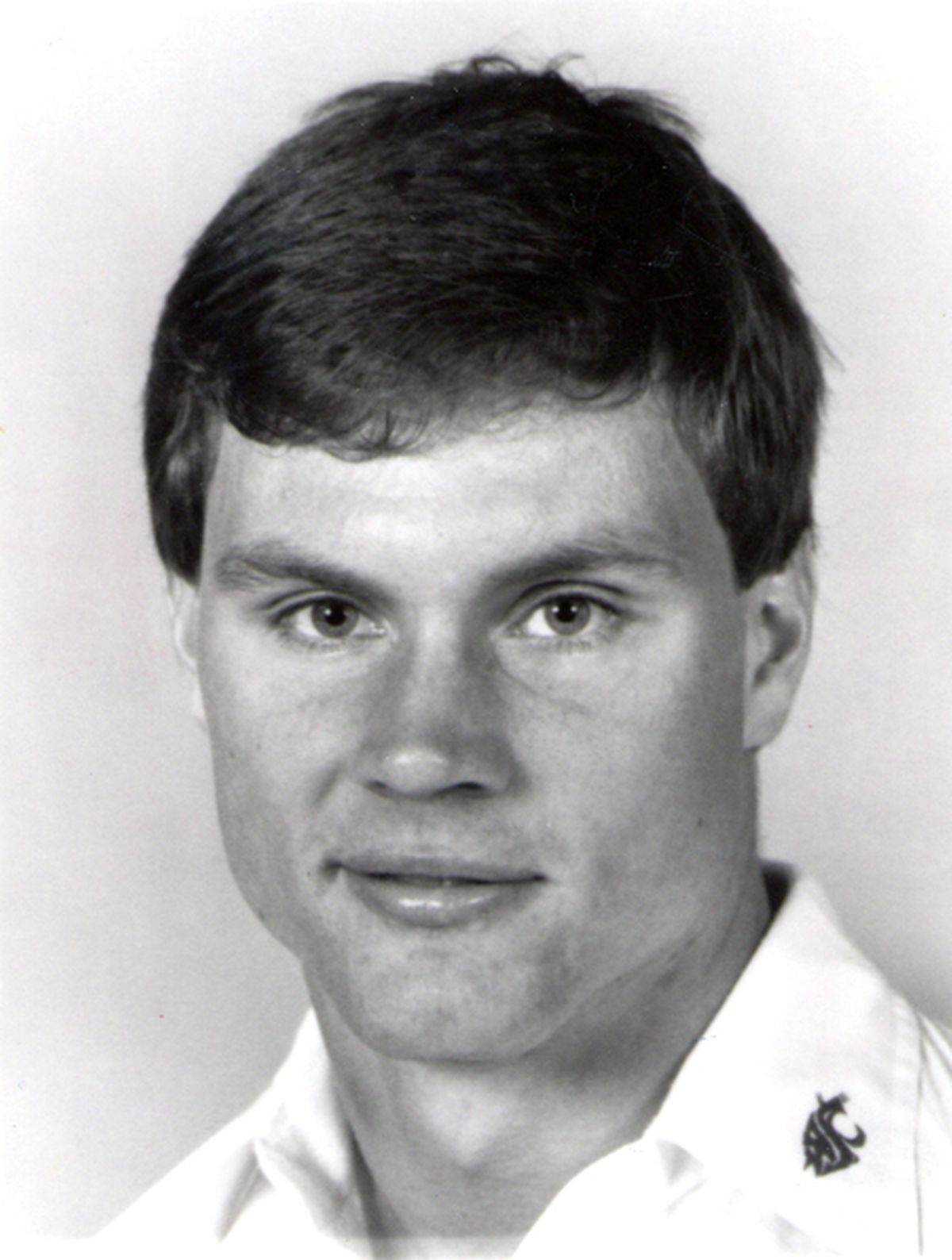 1987 and now – (The Spokesman-Review)
PULLMAN – If college is truly a training ground for the rest of your life, Ed Tingstad's most important classes were held in the training room.
You know, the place where they helped him rehab from three surgeries and six broken bones.
The place where the former Washington State University running back decided to become an orthopedic surgeon.
"That kind of stirred my interest," said the now Dr. Ed Tingstad, who serves as Washington State's orthopedic surgeon. "I had an injury in high school that required surgery as well and the surgeon who cared for me in high school mentored me."
It was just after that, back in 1984, when Tingstad first stepped on the Pullman campus, recruited as a quarterback and a baseball player. But a thumb injury soon derailed his chances of becoming the next Jack Thompson and eventually forced a position change, to running back.
After redshirting his first year, he gained 247 yards on 64 carries over the next four, with 154 yards coming his sophomore season. That total included 68 yards on 10 carries against USC, his most productive game in crimson and gray.
But his senior year highlight wasn't a touchdown run or a diving catch but instead winning the National Football Foundation's scholar-athlete award. It came with $7,000 for medical school.
Never a star – except possibly to the training staff – Tingstad did carry a 3.81 grade-point average and, thanks to that early encouragement in high school, knew he would some day be a doctor.
But it took him a while to realize his true calling.
Medical school at the University of Washington led to a family medicine internship in Spokane.
"I did a year of family practice training and realized, I can't do this," Tingstad said. "I went into the director and said, 'You know sir, I can't do this.' … He asked me what I was going to do and I said 'I'm going to do orthopedics.' "
So Tingstad packed up and headed to Nashville, Tenn., for orthopedic training at Vanderbilt. His first job in sports medicine? At UW, as one of the Huskies team doctors.
"I spent an Apple Cup on the purple sidelines, in Seattle," Tingstad admitted. "I had a crimson shirt on underneath my purple and gold UW physician shirt."
Which shows how much he wanted to get back to Pullman. The chance came in 2000. He moved into the practice he still has.
It's here that Tingstad and wife Laura are raising their family, sons Joey (11) and Samuel (8) and daughter Abby (10).
"They are kind of why we really like Pullman," he said, "because this is a great place to be a kid."
And it's also where he gets to do a job he loves.
"It's fun," he said of his calling. "No offense, but what I get to do is fun. I almost enjoy my job too much."
Besides, he has first-hand knowledge of what his patients are going through. Probably more than most physicians.
"I sat there and I watch my career become 'how do I not get hurt again?' " Tingstad admitted. "So you see that. You try and remember that hey, this is a 20-year-old kid who has all the normal anxieties of being a kid and try to help them through the process.
"That's a real privilege."
Local journalism is essential.
Give directly to The Spokesman-Review's Northwest Passages community forums series -- which helps to offset the costs of several reporter and editor positions at the newspaper -- by using the easy options below. Gifts processed in this system are not tax deductible, but are predominately used to help meet the local financial requirements needed to receive national matching-grant funds.
Subscribe to the sports newsletter
Get the day's top sports headlines and breaking news delivered to your inbox by subscribing here.
---