News > Spokane
Sex offender's fate rests with jury
State seeks to have man, 36, committed for life
Wed., Aug. 26, 2009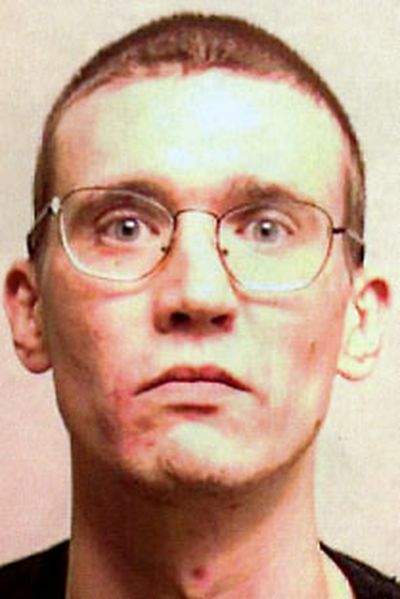 Shawn Dale Botner's adult life has been one of continual clashes with law enforcement. The convicted sex offender, who twice attacked victims in women's bathrooms, now awaits a jury's decision on whether he ever will be a free man.
The jury went home Tuesday without deciding if Botner, 36, should be committed as a sexually violent predator and remain in a secure facility for life.
To get him committed, Assistant Attorney General Jana Franklin had to show that Botner suffers from a mental abnormality or personality disorder that makes him likely to commit another sex crime.
She also had to show that Botner committed some recent action that would cause a reasonable person to believe he was a danger to women.
The centerpiece of her evidence was a note police found in Botner's duffel bag in 2006 that detailed how he wanted to go to a store dressed as a woman, abduct the clerk, and rape and dismember her.
Franklin reminded the jury of Botner's answer on the witness stand when asked if he would rape again. Botner said it was a "50-50" chance that he would.
But his attorney, Tim Trageser, pointed out that Botner also testified that he probably would not rape again.
"How do you know what this human being is going to be doing for the next 44 years?" Trageser asked.
"What has he done that justifies his commitment? Because he wears women's clothing? By having a fantasy that he did not act out on? You can't take the combination of things and say they sound scary and then say he committed an overt act."
Botner was convicted in 1988 of fondling a family member. In 1991, he was convicted of unlawful imprisonment after he followed a woman into a restroom at Riverfront Park and attacked her for several minutes before fleeing.
In February 1992, Botner followed a young woman into the restroom at Spokane Community College Adult Learning Center and choked her to unconsciousness with a phone cord.
"What he does is try to rape women," Franklin said. "If he's going to re-offend, he is going to commit a sexually violent offense. It's the only thing that arouses him. The statute allows us to keep that from happening."
The jury was scheduled to continue its deliberations today.
Local journalism is essential.
Give directly to The Spokesman-Review's Northwest Passages community forums series -- which helps to offset the costs of several reporter and editor positions at the newspaper -- by using the easy options below. Gifts processed in this system are not tax deductible, but are predominately used to help meet the local financial requirements needed to receive national matching-grant funds.
Subscribe now to get breaking news alerts in your email inbox
Get breaking news delivered to your inbox as it happens.
---