News > Business
Comcast strikes deal to buy NBC Universal
GE ceding control for $9.1 billion
Fri., Dec. 4, 2009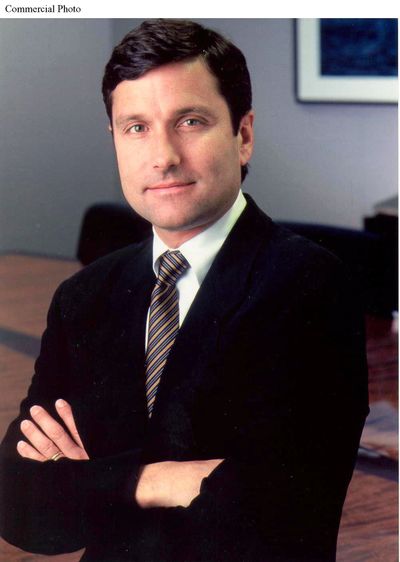 HOLLYWOOD – In a momentous shift in the balance of power of the entertainment industry, cable television giant Comcast Corp. on Thursday made it official by announcing that it was buying control of NBC Universal from General Electric Co.
The proposed $30 billion transaction is the culmination of the longtime ambition by Comcast's chief executive, Brian Roberts, to transform his family-controlled Philadelphia company from a passel of distribution pipes into a leading producer of movies and TV shows and owner of prominent cable channels.
The deal underscores how the high-profit-margin business of cable TV – not a broadcast network or a Hollywood movie studio – has become the financial backbone of media conglomerates.
"Cable channels are the best part of the media business today. They are really the crown jewels of any entertainment company," Comcast Chief Operating Officer Steve Burke told analysts in a conference call.
Unlike over-the-air broadcast networks, cable channels have two streams of revenue – subscriber fees and advertising. Roberts said 82 percent of the operating income of the new entity would come from cable channels. Five of NBC Universal's cable networks – USA, Syfy, Bravo, CNBC and MSNBC – each generate $200 million a year or more in operating income.
"We are creating a new company with an absolutely first-class set of cable channels," Roberts said. "This is the logical evolution of our programming strategy."
If federal regulators approve, a new joint venture would be created by pooling businesses from both companies. Comcast would provide nearly $14 billion in assets, including $6.5 billion in cash, for 51 percent ownership of the new entity. Comcast said its cable channels – including E, Versus and the Golf Channel – were worth $7.25 billion.
As part of the deal, GE would reduce its ownership in NBC Universal to 49 percent in exchange for $9.1 billion, which the new entity would assume as debt.
The Comcast deal marks the end of an era for NBC, which has been one of the brightest bulbs within GE for nearly a quarter-century. Under GE, NBC became a profit- and hit-making machine, inventing the slogan "must-see TV" and fielding such memorable programs as "Cheers," "Seinfeld," "Friends," "Frasier" and "Law & Order."
Thanks to GE's deep pockets, NBC was able to secure high-profile contracts to broadcast the Olympics and National Football League games and to acquire Universal Studios and the Universal Pictures film studio five years ago.
But GE is retrenching, and the peacock has fallen on hard times. The broadcast network will lose more than $500 million this year. Universal Pictures has released a string of box-office bombs.
The cash GE is to receive from the deal would bolster its balance sheet, which was rocked by the financial-markets meltdown and recession. Increasing its stockpile of cash, GE Chief Executive Jeff Immelt said, would allow GE to further invest in international and fast-growing businesses, including energy and technology.
Comcast would have the option to buy out GE's minority interest in the venture within eight years.
GE valued NBC Universal at $30 billion, a sharp decline from the $42 billion attributed to the company five years ago when GE combined its entertainment assets with those of France's Vivendi to create NBC Universal. Vivendi's decision this week to sell its 20 percent stake allowed GE to finalize a deal with Comcast.
The new Comcast-controlled NBC Universal would be one of the largest entertainment companies in the world, with assets spanning the NBC broadcast network; more than a dozen cable channels, including USA Network, Bravo, E and Style; nine regional sports channels; the Universal Pictures film studio; Universal Studios theme parks; Spanish-language Telemundo; more than two dozen TV stations; and a 30 percent stake in the online video Web site Hulu.
Comcast's Burke is to oversee the new venture. NBC Universal's current chief executive, Jeff Zucker, is to stay on to manage the company's day-to-day operations.
Local journalism is essential.
Give directly to The Spokesman-Review's Northwest Passages community forums series -- which helps to offset the costs of several reporter and editor positions at the newspaper -- by using the easy options below. Gifts processed in this system are not tax deductible, but are predominately used to help meet the local financial requirements needed to receive national matching-grant funds.
Subscribe to the Coronavirus newsletter
Get the day's latest Coronavirus news delivered to your inbox by subscribing to our newsletter.
---