News > Spokane
Man sentenced for beating dog outside City Hall
Wed., Dec. 16, 2009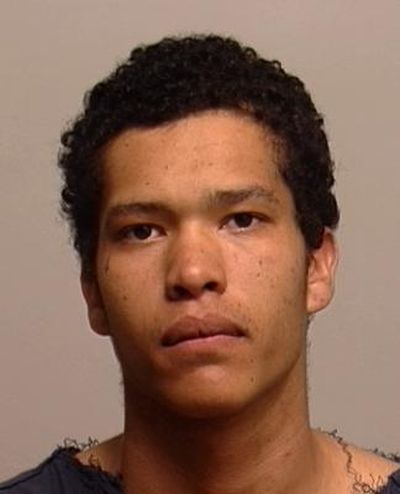 A man who beat a dog outside City Hall this summer will be released next week after spending about four months in Spokane County Jail. Michael J. Jones, 21, pleaded guilty to first-degree animal cruelty Wednesday in Spokane County Superior Court and received credit for time served while waiting for the case to get to court. The felony conviction came nearly six months after surveillance video showed Jones slam a Shih Tzu against Spokane City Hall after smashing out a car window and pulling the dog from the vehicle by its leash. "I'm sorry that my emotions got out of control," Jones said in court, turning to look at the dog's owner, Tom Tuffin. "I apologize for my behavior." The June 22 attack on the dog, named Cocoa Butter, sparked widespread outrage and drew a $5,000 reward offer from a national animal rights group for Jones' arrest. But when Jones tried to turn himself in to police in late August, he was turned away because no formal charges had been filed against him despite various groups offering rewards for his capture. Jones was jailed about a week later, after prosecutors received charging recommendations from police and filed the paperwork in court. The attack on Cocoa Butter, who has recovered, came as Jones and his girlfriend were arguing as they walked past the car in which the barking dog was confined, defense lawyer Chris Bugbee told Judge Harold Clarke. "He took his anger out on the dog, unfortunately," Bugbee said. "It's a simple explanation. It doesn't excuse anything, but it shows you, your honor, what he needs to work on." Jones was ordered to pay the dog's owners about $1,400 for veterinarian bills and to replace the smashed window. State law doesn't allow for Jones to be on probation for the animal cruelty conviction, but his uncle and grandmother attended his sentencing and will be helping him when he's released, Bugbee said. Bugbee said the public reaction to the case was unlike that sparked by the most heinous crimes against humans. Clarke agreed. "Perhaps that's because we view animals as, and they are, as largely defenseless," Clarke said. "I think we all feel this way, and appropriately so." The maximum penalty for first-degree animal cruelty in Washington is five years in prison, but that depends on criminal history. The sentence recommended by Bugbee and Deputy Prosecutor Rachel Sterrett and approved by Clarke was the shortest available for Jones, who does not have a major criminal record but faced up to a year in jail. Jones is serving a 40-day sentence for a trespassing conviction out of Municipal Court that is nearly complete. Bugbee expects him to be released next week.
Local journalism is essential.
Give directly to The Spokesman-Review's Northwest Passages community forums series -- which helps to offset the costs of several reporter and editor positions at the newspaper -- by using the easy options below. Gifts processed in this system are not tax deductible, but are predominately used to help meet the local financial requirements needed to receive national matching-grant funds.
Subscribe now to get breaking news alerts in your email inbox
Get breaking news delivered to your inbox as it happens.
---