News > Business
HP proves it still has legs in competitive marketplace
Sun., Dec. 20, 2009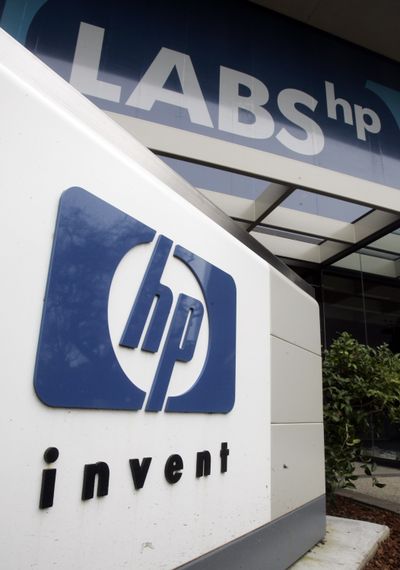 Hewlett- Packard (NYSE: HPQ) is crushing archrival Dell with a nonchalant smile. The enterprise-class storage and servers division reported sales up 13 percent (to $4.2 billion) in this past quarter over the previous quarter, and the personal systems group saw 17 percent higher sales over last quarter. By way of comparison, Dell's best-performing division – small and medium business systems – reported a 5 percent sequential gain recently.
The conclusion is obvious: HP is achieving serious re-growth, while Dell is falling behind and losing market share. Dell's deal with Perot Systems is starting to look smart because that business plugs into the services sector – and Dell might need a plan B if it can't sell systems anymore.
The trend couldn't come at a better time for HP – or a worse one for Dell. In case you forgot, Microsoft released Windows 7 a few weeks ago, and it looks ready to fuel a massive rebound in corporate IT spending, starting in the next couple of quarters. Not a good time to show weakness, but great timing for flexing your biceps in front of prospective customers.
And with its purchase of 3Com, HP moves into the networking arena, too. HP is kicking butt and taking names, thanks to its disciplined growth-by-acquisition strategy. (Dell and Microsoft are Motley Fool Inside Value picks. Microsoft is a Motley Fool Options selection.)
Ask the Fool
Q: I just graduated from college, have a steady job and am socking money away in my 401(k) plan. I'm thinking about investing in a nine-month or 12-month CD, too. Which should I choose? – K.M., online
A: Consider skipping CDs entirely, depending on your situation. Even the best CD rates these days (which you can look up at bankrate.com) are not that generous. If you know you won't need a sum of money for at least five years, you might want to invest it in stocks instead.
One-year CDs, for example, have recently been paying less than 2 percent interest. On a $10,000 investment, all you can hope for is almost $200. But the energy company BP is offering a dividend yield of nearly 6 percent, which would give you close to $600. Caterpillar's yield is nearly 3 percent, while AT&T and Verizon recently offered yields near 6 percent. Dividends are never guaranteed, but many companies have been regularly paying – and raising – them for decades. Plus, on top of the dividend, the stock price of healthy and growing companies will increase over time, delivering additional wealth.
Q: Between reading financial magazines and watching CNBC and checking out Motley Fool opinions on stocks, I often see one source recommending buying a stock and another source recommending selling it. What gives? – H.V., online
A: Every investor or analyst has her own opinion. Some might be looking for good long-term investments, others for "safer" companies with strong competitive advantages. Some look for very undervalued stocks, while others will take a smaller margin of safety in exchange for greater possible growth. Read the various arguments and make up your own mind.
My dumbest investment
My worst decision in investing was to invest in a company and not know what it does. I was basically gambling that its stock would go up. The company was eToys, and I guess I read somewhere that someone thought it was a good business. I was a little disappointed watching my investment slip away slowly each day until finally it slipped below the surface of the water. It was this experience that led me to the Motley Fool, which helped me learn how to research a bit more and not just gamble. – M.R.C., Houston
The Fool Responds: Some people think of stock investing as gambling, but it's not, if you've done your research and buy into healthy and growing companies at reasonable prices. But as you learned, buying just on someone's glowing words without knowing much about a company is indeed gambling. And so is buying into a good company at any price. If it's overvalued, it may well head south before it ever turns a profit for you. By the way, the eToys.com Web site is now owned by Toys R Us.
Local journalism is essential.
Give directly to The Spokesman-Review's Northwest Passages community forums series -- which helps to offset the costs of several reporter and editor positions at the newspaper -- by using the easy options below. Gifts processed in this system are not tax deductible, but are predominately used to help meet the local financial requirements needed to receive national matching-grant funds.
Subscribe to the Coronavirus newsletter
Get the day's latest Coronavirus news delivered to your inbox by subscribing to our newsletter.
---