News > Spokane
Police sergeant in drunken hit and run fired
Tue., Dec. 22, 2009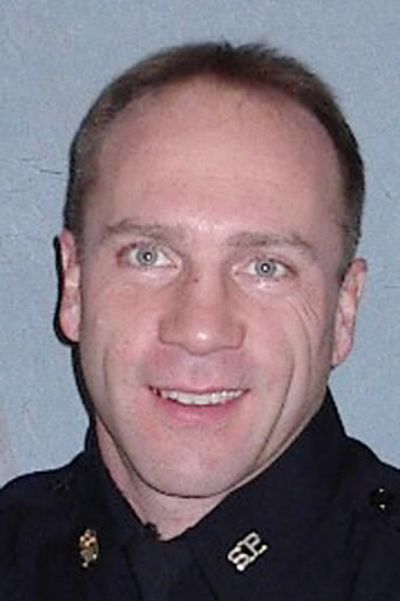 A police sergeant involved in a drunken hit-and-run crash in September has been fired. Bradley N. Thoma, 44, is no longer employed by the Spokane Police Department as of Monday, the department announced today. Thoma, a 20-year police veteran, will avoid criminal prosecution for the crash if he stays out of trouble for five years under an agreement approved in District Court in November. But the agreement requires him to use a breathalyzer device to start his car, which Spokane police Chief Anne Kirkpatrick said prohibits him from completing the duties of a police officer. "A valid driver's license without restrictions is essential for the job," Kirkpatrick said in a prepared statement. Thoma was driving his personal Dodge Ram pickup on Sept. 23 when he hit the back of Sherry L. Prickett's Ford Ranger near the intersection of Farwell Road and U.S. Highway 2. He then drove away. Prickett, 51, and another driver followed Thoma to the parking lot of a Yoke's Fresh Market, where Thoma told a state trooper he'd been planning to buy steaks. Thoma smelled strongly of alcohol, troopers said. He told them he had just golfed at Wandermere Golf Course and "knew he had hit someone's car and not stopped to give her his information," according to a report from the Washington State Patrol. "He talked about how he was probably going to lose his job or at least lose his supervisory position," the arresting officer wrote. "He also told me he knew I was just doing my job and he was sorry for putting me in the position of arresting a fellow officer." Under the deferred prosecution agreement, Thoma – whose blood-alcohol level was 0.171, more than twice the legal limit for driving – will basically be on probation for five years and be required to complete a rehabilitation program in the first two years. The DUI won't appear on his record if he completes the program. The misdemeanor hit-and-run charge was dismissed under a "misdemeanor compromise" agreement after a judge read a letter from Prickett that said she'd been paid for the damage to her vehicle and was "not interested in (pursuing) Mr. Thoma any further." Prickett later said she didn't know the letter would lead to the hit-and-run charge being dismissed. Thoma joined the Spokane Police Department in October 1989. He's worked in the drug unit and on the SWAT team. In 1991, he was one of two officers involved in a gunfight with a fugitive that killed an innocent bystander. A jury cleared both of wrongdoing in a civil case in 1994. In January, Thoma suffered a minor stab wound to the jaw outside a downtown Spokane restaurant in a confrontation with two men he said were harassing his fiancé, Spokane police officer Amy Ross. Charges against one of the men, Shannon Dogskin, were dismissed; another, Kenneth J. Kheel, is serving two years in prison. Thoma made $91,141 a year as a sergeant.
Local journalism is essential.
Give directly to The Spokesman-Review's Northwest Passages community forums series -- which helps to offset the costs of several reporter and editor positions at the newspaper -- by using the easy options below. Gifts processed in this system are not tax deductible, but are predominately used to help meet the local financial requirements needed to receive national matching-grant funds.
Subscribe to the Coronavirus newsletter
Get the day's latest Coronavirus news delivered to your inbox by subscribing to our newsletter.
---