News > Spokane
Fired sergeant, claiming alcohol disability, sues city
Lawyer balks at chief's claim that Thoma could have been rehired
Thu., Dec. 24, 2009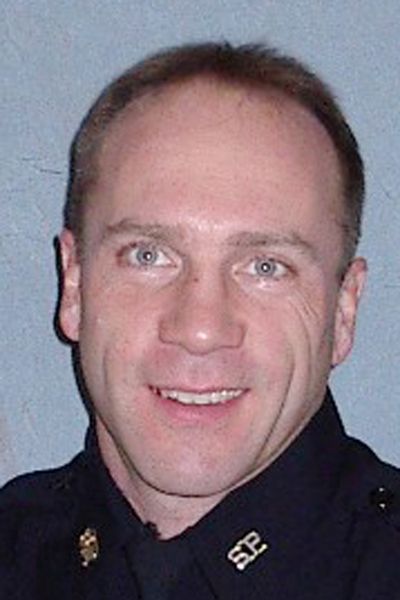 A Spokane police sergeant who was fired after a drunken hit-and-run crash filed a $4 million claim against the city of Spokane on Wednesday, saying he was wrongfully fired because he's an alcoholic.
Bradley N. Thoma, 44, was fired Monday after refusing an offer from Chief Anne Kirkpatrick to accept a layoff and be eligible to be rehired as a detective if he completes a court deferral program for his drunken driving charge.
That offer came after Kirkpatrick ruled that Thoma was unable to work as a police officer under the court program because it requires him to have an ignition interlock device on his car.
But that decision was wrong because it didn't consider Thoma's alcoholism as a disability, said Thoma's lawyer, Bob Dunn.
"This is about as unfair an employment practice as I've seen in a long time," Dunn said. "The only thing I can think of that's more unfair is firing someone who has cancer."
The city has 90 days to respond to the claim before a lawsuit can be filed. City officials had no immediate comment.
Thoma, a 20-year veteran, offered to pay for the ignition interlock device and any additional insurance costs the department would accrue, Dunn said.
The offer signed Dec. 17 by Kirkpatrick said Thoma would be "eligible to return" as a detective – a demotion – once he completed the deferred prosecution and his driver's license was restored without the breathalyzer requirement. Dunn said the department interpreted that to be at least two years.
The five-year deferred prosecution program includes two years of intense alcohol rehabilitation.
In the meantime, the city would work with Thoma to determine if he was eligible for other positions, according to the offer.
In a Dec. 9 letter to Thoma, Kirkpatrick said it was "unreasonable" for Thoma to drive an emergency vehicle that needed an ignition lock, nor was she willing to sign a waiver allowing Thoma to drive without one.
"I may still discipline you for misconduct, even if such misconduct was related to your alcoholism," Kirkpatrick wrote. "The fact that you may be an alcoholic does not absolve you of responsibility for your conduct."
Dunn called Kirkpatrick's letter "self-serving" and said the chief always intended to fire Thoma and never looked for accommodations.
The Americans with Disabilities Act recognizes alcoholism, Dunn said, and the city of Spokane has offered Thoma no reasonable way of accommodating a disability that hasn't affected his work performance, the lawyer said.
Included with the claim filed Wednesday is a letter from Dr. Mark Hart of Spokane diagnosing Thoma with alcoholism.
"I have reviewed the job description (and) feel he can perform all the essential functions of his position," Hart wrote.
Thoma was off duty and driving his personal Dodge Ram pickup on Sept. 23 when he hit the back of Sherry L. Prickett's Ford Ranger near the intersection of Farwell Road and U.S. Highway 2, then drove away.
Prickett, 51, and another driver followed Thoma to the parking lot of Yoke's Fresh Market.
Thoma, who troopers said smelled strongly of alcohol, said he "knew he had hit someone's car and not stopped to give her his information," according to a report from the Washington State Patrol.
"He talked about how he was probably going to lose his job or at least lose his supervisory position," according to the report. And in interviews with police internal affairs, Thoma acknowledged he could be fired for the crash, according to Kirkpatrick's letter.
Under the deferred prosecution agreement, Thoma – whose blood-alcohol level one hour after the wreck was 0.171, more than twice the legal limit for driving – will basically be on probation for five years and be required to complete a rehabilitation program in the first two years.
The DUI won't appear on his record if he completes the program.
Local journalism is essential.
Give directly to The Spokesman-Review's Northwest Passages community forums series -- which helps to offset the costs of several reporter and editor positions at the newspaper -- by using the easy options below. Gifts processed in this system are not tax deductible, but are predominately used to help meet the local financial requirements needed to receive national matching-grant funds.
Subscribe now to get breaking news alerts in your email inbox
Get breaking news delivered to your inbox as it happens.
---