News > Spokane
Mother wins latest round in two-state custody case
Foster parents' attorney promises more litigation
Fri., Feb. 6, 2009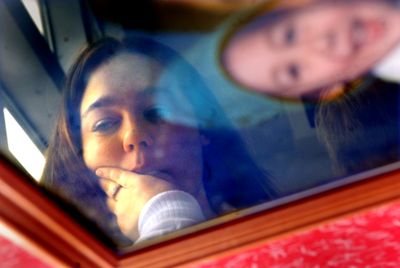 A Spokane nursing assistant is closer to regaining custody of her son following a Washington Supreme Court ruling – but a lawyer for the losing side said more litigation in the emotional, two-state custody dispute is likely.
Spokane Superior Court Judge Maryann Moreno had no jurisdiction when she ruled in 2004 that Angelo Cork should live with foster parents in Montana instead of with his biological mother, Holly Cork, the justices said in the opinion released Thursday. The Washington Court of Appeals also erred when it affirmed Moreno's ruling, the high court said.
The reason: The Montana Supreme Court had already overruled a lower court and granted custody of Angelo, now 11, to his mother and had not waived its jurisdiction over the case, the court said.
"Washington's exercise of jurisdiction in this case both offends the goals and violates the provisions of the Uniform Child Custody Jurisdiction and Enforcement Act," the justices said. The act is a "pact among states" that limits the circumstances in which one court may modify the rulings of another, they said.
Holly Cork, 26, said she's thrilled with the court's ruling. "This should never have happened in the first place; I never agreed to give up my parental rights," she said.
Cork's lawyer, Andrea Poplawski, took Cork's case when she worked at the Center for Justice, a public interest law firm, and continued to represent her as a pro bono client in her private law practice, arguing the case last year before the Washington Supreme Court.
"This is what we'd hoped for. We felt the (Superior) court had no jurisdiction. We're hopeful this doesn't happen to another child," Poplawski said.
The court's ruling also clarifies how future custody cases with two state jurisdictions will be handled, discouraging "forum-shopping" for people who've lost custody in one state and hope for a better outcome in another, said Center for Justice Director Breean Beggs.
"In this case, the foster parents didn't like the Montana court's decision, so they came to Washington," Beggs said.
However, David Crouse, the attorney representing foster parents David Nagel and Anita Bangert in Helena, vows to fight on because his clients think Cork is an unsuitable parent.
At a hearing before Moreno this morning, Crouse will ask for a temporary stay – already called for in the court's ruling – and will either seek a waiver from the Montana Supreme Court or refile the custody case in Montana.
That is a scenario that three Washington Supreme Court justices warned against in a concurring opinion released along with the court's six-judge majority opinion.
"I am concerned that the majority's opinion may prolong an already nightmarish situation since custody was improperly taken by the lower court," Justice James M. Johnson wrote. "I write separately to emphasize what the majority omits – the law in Washington regarding a parent's constitutional right to the custody of their child."
The Spokane trial court's decision to permanently take Angelo from his mother is "contrary to established law" and "added insult to injury" by requiring Cork, a low-income worker, to pay child support to the foster parents, Johnson wrote.
The court majority focused narrowly on the jurisdictional issues, sidestepping an opinion on whether Montana should have returned custody of Angelo to his mother.
"We express no opinion regarding the merits of the decision of the Montana Supreme Court. … We regret the delay that these proceedings may have had on (Angelo's ) custody determination," their ruling says.
Angelo's custody has been in dispute since he was a toddler.
Nine months after his birth in August 1997, Angelo's father was stabbed to death at a north Spokane party. Cork, who had the baby at 14, returned to Montana to live with her family, but ended up in a home for teenage mothers.
When Angelo was 2, he was placed with foster parents who wanted to adopt him.
In 1999, a Montana court awarded custody of Angelo and his young mother to the state. In 2000, Montana petitioned for permanent custody of Angelo and for termination of Cork's parental rights. Angelo was placed with Nagel and Bangert.
Cork fought to get her son back. She won custody in 2001 after the Montana Supreme Court voided the termination of her parental rights, saying the state had failed to provide her an attorney.
In 2002, she obtained her GED, completed a nurse's aide program and entered a transition program to be reunited with Angelo.
She moved back to Spokane in May 2002 with Angelo. That October, Washington's Child Protective Services got an anonymous phone call claiming Angelo had been beaten by his mother and she'd gotten him back "on a technicality."
A social worker in the ensuing DSHS investigation said she suspected the foster parents of placing the anonymous call, saying they became "vindictive" when Angelo was placed with his mother. DSHS found "little or no" evidence that Angelo was at risk of abuse, the court ruling says.
On Oct. 29, 2002, the foster parents filed a custody petition in Spokane Superior Court. Moreno ordered Cork to allow visitations from Nagel and Bangert.
In August 2003, Moreno gave the foster parents temporary custody of Angelo and ordered monthly visitation rights for Cork.
In 2004, the judge granted permanent custody of Angelo to the foster parents; she also ordered Cork to pay them child support. Cork said she's been paying the couple $84 a month from her nursing wages.
Local journalism is essential.
Give directly to The Spokesman-Review's Northwest Passages community forums series -- which helps to offset the costs of several reporter and editor positions at the newspaper -- by using the easy options below. Gifts processed in this system are not tax deductible, but are predominately used to help meet the local financial requirements needed to receive national matching-grant funds.
Subscribe to the Coronavirus newsletter
Get the day's latest Coronavirus news delivered to your inbox by subscribing to our newsletter.
---
Subscribe and log in to the Spokesman-Review to read and comment on this story