News > Business
Local economic crunch may be brief
S-R executive says Spokane is poised for rebound
Thu., Feb. 12, 2009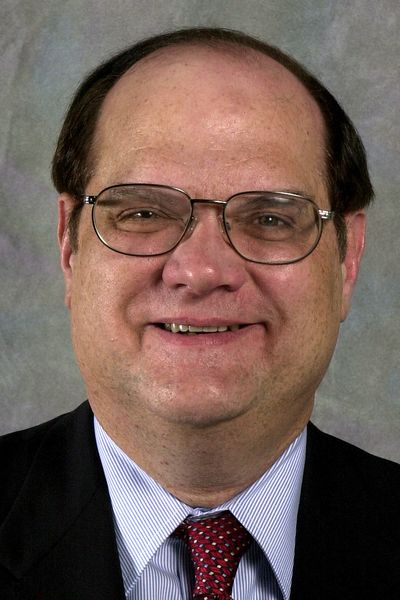 The recession crushing many areas of the United States came late to the Inland Northwest, will leave sooner, and inflict less pain, a longtime economic observer and forecaster told a Spokane Valley Chamber of Commerce gathering Wednesday.
A little more "animal spirits" would help, added Shaun O'L. Higgins, director of sales and marketing for The Spokesman-Review.
The term, one he said was coined by seminal economist Adam Smith, describes the energy that moves individuals and society forward despite doubt and criticism that immobilizes others. If there is any city where that spirit is always ready to kick in, he said, "it's Spokane."
He said the area is increasingly populated with the kinds of people who can create and build on new initiatives.
Surveys done for the newspaper in 1984, 1994 and 2008, Higgins said, show the proportion of those who identify themselves as "adventurers" and "seekers" has climbed from barely one-half to two-thirds. They are the most anxious and open to change, he said.
Meanwhile, the "worriers" who least like change, and the "doers" who can roll with it, represent the other one-third, he said.
Higgins said Californians who can afford to are heading to the area because they do not see a future in a state afflicted with intractable budget problems looking at potential long-term drought.
Spokane-area housing prices eased last year, and will continue to do so in early 2009, he said, but very few owners are under water, and only 8 percent are feeling "damp," mostly those who bought after mid-2007. Owners "under water" owe more on the house than it is worth.
From 2001 through 2007, median household incomes in Spokane rose 9.5 percent, almost twice the 5.6 percent for the U.S.
The area did lose some jobs in 2008, but recent increases in the Spokane County unemployment rate can be blamed in part on an influx of workers from other counties, and by decisions by spouses, retirees or adolescents to seek work and support their households, he said.
Higgins, who conceded an upbeat 2008 forecast given to the same group last year was off the mark, said he expects Spokane's economy to outperform that of Washington and the U.S. in 2009, which will be capped by a much stronger Christmas retail season than was the case in snow-clogged 2008.
A solid 2010 will be kicked off by the U.S. Figure Skating Championships held here, and continue with a rebound in housing construction, and infrastructure upgrades to be funded by the economic stimulus package pending in Congress, he said.
Quoting former British Prime Minister Winston Churchill, who reinvested in the U.S. stock market during the worst of the Depression, Higgins said "Those who come through this pinch will reap the future."
Local journalism is essential.
Give directly to The Spokesman-Review's Northwest Passages community forums series -- which helps to offset the costs of several reporter and editor positions at the newspaper -- by using the easy options below. Gifts processed in this system are not tax deductible, but are predominately used to help meet the local financial requirements needed to receive national matching-grant funds.
Subscribe to the Coronavirus newsletter
Get the day's latest Coronavirus news delivered to your inbox by subscribing to our newsletter.
---
Subscribe and log in to the Spokesman-Review to read and comment on this story