News > Features
Brown's apology too little, late?
Thu., Feb. 19, 2009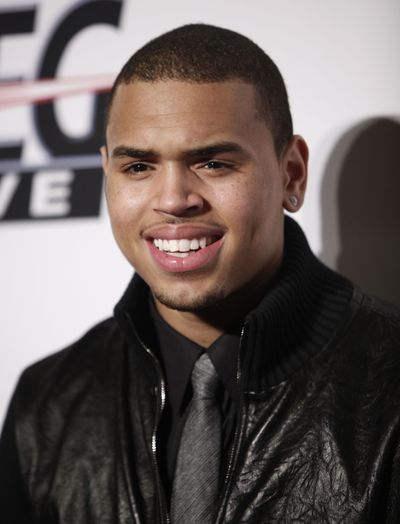 Chris Brown has been busy doing the apology thing following his alleged attack on girlfriend and fellow singer Rihanna.
"Words cannot begin to express how sorry and saddened I am over what transpired," the 19-year-old said in a statement. "I am seeking the counseling of my pastor, my mother and other loved ones, and I am committed, with God's help, to emerging a better person."
Some people aren't buying it.
"Right now I can't think of anything that makes me support anything that Chris Brown is saying at this time," Gayle King, editor-at-large of Oprah Winfrey's magazine, told the celebrity TV news show "Extra!" "And my heart just aches for Rihanna."
Other celebrity-type comments run the full range of reactions.
"Dollhouse" actress Eliza Dushku said, "Any way, shape or form of domestic violence is inexcusable in my book."
Actress Gabrielle Union demurred, saying, "No one knows all the facts yet."
Singer Akon, who performed with Rihanna – who turns 21 Friday – on the song "Emergency Room," chose to take the high road.
"Keep doing what you're doing, baby," he said to her. "Keep things positive!"
Late night just won't be the same
When he tapes his final late-night show on Friday, Conan O'Brien will have done 16 years and 2,725 episodes. And, he explained to USA Today, the show represented many firsts.
"This show has been more than a job," he said. "I met my wife on a remote, and we have two kids. I got my dog through this show."
Truth be told, we don't either
There are many ways to respond to an insult. Told that German designer Wolfgang Joop said she was too fat, Heidi Klum reacted in a way that befits the rich and famous. The New York Daily News reports that she delivered a simple retort: "Do I look like I care?"
Don't drink that purple haze
As pop icons go, they don't get much bigger than Jimi Hendrix, which is why people are always trying to rip off the late musician's image. The Hendrix estate says it won a trademark-infringement lawsuit against a company that promoted something called Hendrix Electric vodka, which comes packaged in purple-tinted bottles with Hendrix's face and signature above the label. The estate won a $3.2 million federal court judgment.
Blame it on Kryptonite
Here's your daily "duh" moment: "Heroes" costars Hayden Panettiere, 19, and Milo Ventimiglia, 31, have split. "Hayden is young," reports Us magazine. "She likes to go out in the Hollywood scene, and that's not his style."
Quotable quote
"I think it comes from, like, having a sexual addiction at a really young age." That's rapper Kanye West, explaining his artistic prowess.
The birthday bunch
Singer Smokey Robinson is 69. Singer Lou Christie is 66. Actor Michael Nader is 64. Guitarist Tony Iommi of Black Sabbath is 61. Actor Jeff Daniels is 54. Singer-guitarist Dave Wakeling (General Public, English Beat) is 53. Singer Seal is 46. Drummer Jon Fishman of Phish is 44. Actress Justine Bateman is 43. Actor Benicio Del Toro is 42. Singer-actress Haylie Duff is 24.
Local journalism is essential.
Give directly to The Spokesman-Review's Northwest Passages community forums series -- which helps to offset the costs of several reporter and editor positions at the newspaper -- by using the easy options below. Gifts processed in this system are not tax deductible, but are predominately used to help meet the local financial requirements needed to receive national matching-grant funds.
Subscribe to the Coronavirus newsletter
Get the day's latest Coronavirus news delivered to your inbox by subscribing to our newsletter.
---