News > Nation/World
Troops to get taste of home: football, beer
Fri., Jan. 9, 2009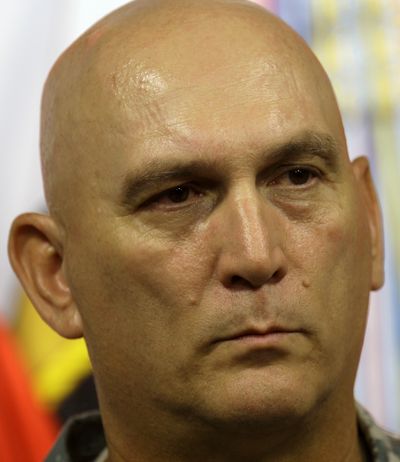 BAGHDAD – Of all the missives the top U.S. military commander in Iraq has signed, none is likely to generate more cheer than the one issued this week authorizing all U.S. troops to drink beer.
Two catches: only two per person and only on Super Bowl night.
The waiver, issued Wednesday by Gen. Ray Odierno, marks the first time all American service members in Iraq will be allowed to break the ban on liquor in combat zones without risking being court-martialed.
"Feels good to be trusted!" rejoiced Spc. Justin Roark, 23, of Little Rock, Ark., who is stationed in Baghdad. "Keeping in touch with an American tradition."
The gesture follows a steep decrease in violence in Iraq. Last month, seven U.S. troops were killed violently in Iraq, one of the lowest monthly death tolls since the U.S.-led invasion in 2003. American troops are engaging less in combat and increasingly taking on training, advisory and support roles.
The Super Bowl, which will be held Feb. 1 in Tampa, occurs during a 40-day period of religious discipline observed by Iraq's majority Shiite Muslim community.
Perhaps mindful of that, Odierno instructed commanders to "keep in mind all host nation laws and customs regarding alcohol use."
Troops in Iraq wishing to watch the game will have to stay up late. It will be 2 a.m. in Baghdad when the live broadcast starts. For that reason, the grace period will be in effect Feb. 1 and 2.
Odierno played tight end at the United States Military Academy at West Point, from which he graduated in 1976. The general, 6-foot-5 and 245 pounds, is a huge football fan.
"No doubt about that," said his spokesman, Lt. Col. James Hutton. No doubt also about the team favored by the general, a northern New Jersey native. Added Hutton: "New York Giants, man!"
Odierno's memorandum didn't say what kind of beer the military intends to bring in; virtually all goods made available to U.S. troops are imported. Although Iraq is largely dry, beer is available on the local market.
The soberly written memo didn't leave much wiggle room on a paramount issue for beer lovers: quantity.
"Consumption of alcoholic beverages pursuant to this waiver is limited to two 12-ounce beers per individual," it said.
Several service members said Thursday the only other time the waiver was lifted was in 2005 for soldiers operating under the Baghdad command.
Odierno asked commanders to "exercise discretion and good judgment in enforcing these guidelines and restrictions."
First Lt. James McGuire, 29 of New York, who has been stationed in Mosul, in northern Iraq, for more than 11 months, said he has watched nearly every Super Bowl with his dad, throwing back beers.
"I'm Irish, sir," he said in a phone interview. "It'll be nice to have a beer and – even if it's just for three hours – feel like I'm back home."
Local journalism is essential.
Give directly to The Spokesman-Review's Northwest Passages community forums series -- which helps to offset the costs of several reporter and editor positions at the newspaper -- by using the easy options below. Gifts processed in this system are not tax deductible, but are predominately used to help meet the local financial requirements needed to receive national matching-grant funds.
Subscribe to the Coronavirus newsletter
Get the day's latest Coronavirus news delivered to your inbox by subscribing to our newsletter.
---
Subscribe and log in to the Spokesman-Review to read and comment on this story