News > Features
'24' producers pleased to be Cherry-picking
Sun., Jan. 11, 2009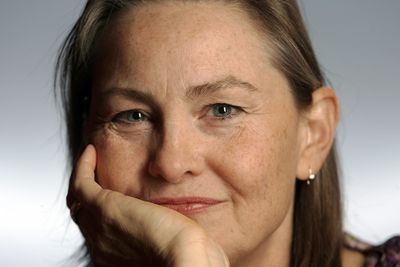 Americans were looking for a president who could inspire hope. So were producers of "24."
Last season's leaders ran amok and the Fox series' writers wanted to shake things up with someone who could stand up to Jack Bauer.
Fortunately for them, stage veteran Cherry Jones – known for her Tony Award-winning performance as a stalwart nun in John Patrick Shanley's "Doubt" – was available.
"Any time someone offers a middle-aged actress the part of the president on a beautifully produced show, you're going to say yes. It's irresistible," says the husky-voiced Jones, 52.
"Well, I like underdogs who are up against it. I love playing decent people put in impossible situations, wrestling with their souls," she said.
As President Allison Taylor, Jones will have more than her soul to wrestle with in tonight's Season 7 premiere (8 p.m., KAYU-28 in Spokane).
From the outset, it seems the odds are stacked against her character. A military intervention to prevent genocide abroad morphs into a national-security situation – one whose resolution would typically fall to ace operative Bauer.
But CTU (Counter Terrorism Unit) has been disbanded, and its onetime hero is standing trial for his unorthodox, often ultra-violent methods of protecting the country.
The new president must deal with a personal crisis as well. Her son is dead, an apparent suicide, but the tragic event has sent her husband on a mad chase to find a possible murderer.
Coming off a year-and-a-half absence – and a sixth season criticized as punchless – the show's creative forces are eager to demonstrate that the former Emmy Award winner is back on track.
Jones allows them to explore gender role reversal and establish a formidable foil to Bauer.
"You believed her immediately as president," said executive producer Evan Katz.
Jones concedes that it's strange to move from theater – where the beginning, middle and end to every story is known – to "putting yourself in the hands of the writers and the great unknown."
Her initiation as a "24" series regular was bumpy. She had to endure the Hollywood writers strike, which began in late 2007 and lasted three months.
Despite the turmoil, Jones said she was reassured when producers told her the new president would be modeled after David Palmer (the show's second-season, president played by Dennis Haysbert): a noble leader faced with dire circumstances and a ticking clock.
She knows that kind of character. For two years, she played the strong-willed nun in "Doubt," in which her character believes a priest has had an inappropriate relationship with an altar boy.
Playwright Shanley says that Jones attacked the part like "a very forceful plow, going further and further. She finds that something, and she never lets go."
The birthday bunch
Actor Rod Taylor ("The Birds") is 79. Saxophonist Clarence Clemons (Bruce Springsteen and the E Street Band) is 67. Country singer Naomi Judd is 63. Actress Kim Coles ("Living Single") is 47. Singer Mary J. Blige is 38. Actress Amanda Peet is 37.
Local journalism is essential.
Give directly to The Spokesman-Review's Northwest Passages community forums series -- which helps to offset the costs of several reporter and editor positions at the newspaper -- by using the easy options below. Gifts processed in this system are not tax deductible, but are predominately used to help meet the local financial requirements needed to receive national matching-grant funds.
Subscribe to the Coronavirus newsletter
Get the day's latest Coronavirus news delivered to your inbox by subscribing to our newsletter.
---