This column reflects the opinion of the writer. To learn about the differences between a news story and an opinion column, click here.
Opinion > Column
The Slice: They're sure they're from a city of equals
Sat., Jan. 24, 2009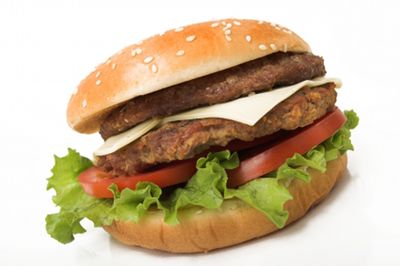 Occasionally I hear from Spokane readers who grew up in smaller Washington cities but resent Lilac City natives acting like this is some big honkin' metropolis compared to, say, Wenatchee.
I can see their point. After all, some of these people had encountered parking meters before they got here.
And given the way certain Seattle residents act when it comes to Spokane, we certainly should be sensitive to this dynamic.
So here's my question. Upon moving to Spokane, people originally from what east-of-the-Cascades Washington communities should not have to endure being treated as if they arrived with hay in their hair?
OK, nobody should. But you know what I mean. Let's see your list of cities.
•It has been suggested: That a certain segment of Spokane movie audiences doesn't fully grasp the extent of Walt Kowalski's inner transformation in "Gran Torino" because they didn't notice that the Clint Eastwood character started out as an unreconstructed bigot. They thought everybody talked that way.
•Speaking of movies: This is the year Steven Spielberg's "Always" turns 20. Filmed partly at a couple of locations in the Inland Northwest, this movie seemed like it should have been better. If you agree, what's your theory about why it was a disappointment?
•I'm guessing: Local graduates and others here associated with highly regarded Washington University must get into the habit of saying "Washington University in St. Louis."
•Speaking of geography: Most of Interstate 90 in the Empire State is known as the New York State Thruway.
•Saturday quiz: I'll send a coveted reporter's notebook to at least one (not necessarily the first) reader who can correctly describe the previous downtown locations of Auntie's Bookstore, Niko's restaurant and Thai on 1st.
•The four basic food groups: In Spokane, they are beef, pork, steaks and burgers, said Buzz Price, who moved back here after living in California.
•Regional report: "I know I am late to the party on your 'where does the West begin' storyline, but it reminded me of growing up in Nebraska," wrote Steven Stehr, a professor at Washington State University. "During the centennial celebration for statehood in 1967 the state decided the official slogan would be 'Nebraska – Where the West Begins.' It didn't take long for some wags to counter with bumper stickers that said: 'Nebraska – Where the East Peters Out.' "
•Today's Slice question: If your job required taking an oath of office, what would you be obliged to pledge?
Write The Slice at P.O. Box 2160, Spokane, WA 99210; call (509) 459-5470; fax (509) 459-5098; e-mail
pault@spokesman.com
. People disagree about how often pillowcases need to be washed.
---
---