News > Spokane
Grant County homicide victim identified
Fri., Jan. 30, 2009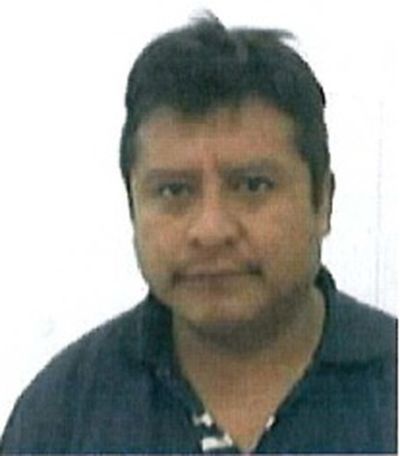 Martin Calixto Gallardo has been identified as the homicide victim found earlier this month in Grant County. On Jan. 19, a resident spotted his body face down in the dirt off a gravel farm road about 8 miles southeast of Mattawa, a tiny town in the southern part of the county, according to the Grant County Sheriff's Office. Gallardo, who is either 31 or 32 years old, died from blunt force trauma to his head, according to a coroner's report. Gallardo was not carrying any identification. Police put out a picture of his tattoo last week to solicit information, which helped identify him. Detectives continue to investigate the homicide. If anyone knows Gallardo or anything about him, they are asked to call (509) 989-6902 or (509) 760-5275.
Local journalism is essential.
Give directly to The Spokesman-Review's Northwest Passages community forums series -- which helps to offset the costs of several reporter and editor positions at the newspaper -- by using the easy options below. Gifts processed in this system are not tax deductible, but are predominately used to help meet the local financial requirements needed to receive national matching-grant funds.
Subscribe to the Coronavirus newsletter
Get the day's latest Coronavirus news delivered to your inbox by subscribing to our newsletter.
---