News > Features
Honored Mexican film featured in Spokane festival
11th annual event opens Thursday, runs to Feb. 15
Fri., Jan. 30, 2009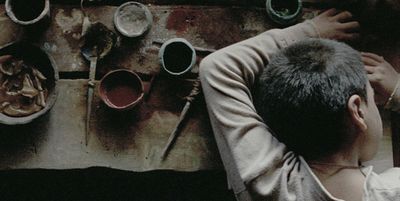 When it comes to film festivals, there's one thing you can usually count on: You're not likely to see something mindlessly stupid. That's particularly true of the Spokane International Film Festival, which inaugurates its 11th-annual event on Thursday with the award-winning Mexican feature "Desierto Adentro," a trek into the world of guilt and attempted redemption bound with a twisted view of religion.
The Mexican-made movie, a multiple honoree at the 2008 Guadalajara Mexican Film Festival, will screen at 6 p.m. at the AMC River Park Square 20. The Canadian short film "Next Floor" will precede the feature. Tickets are $10.
Moviegoers are invited – for an additional $35 – to attend the post-screening Opening Party, which will be held at the Spokane Athletic Club, 1002 W. Riverside Ave.
Tickets both for "Desierto Adentro" and the party can be purchased online at www.spokanefilmfestival.org, where the entire festival calendar is listed.
Directed by Rodrigo Plá, "Desierto Adentro" – translated as "Deep into the Desert" – follows the story of the Mexican peasant Elias (Mario Zaragoza) starting in 1926.
A man who places his family ahead of religion, Elias follows the request of his pregnant wife. Seriously injured in a fall and worried about the soul of their unbaptized unborn child, Elias' wife sends her husband in search of the village priest.
Only this is a dangerous time for Catholics, especially priests, as the Mexican government has established decrees against the church. When Elias forces the priest to return with him, federal soldiers follow and end up killing almost everyone in the village.
Matters worsen when Elias' wife dies, his eldest son is hanged and his own mother disowns him. Feeling the weight of his guilt, Elias takes his children – including his newly baptized baby son, Aureliano – and retires to the desert. His intent: to earn God's forgiveness by building a church.
Fast-forward a few years, and we see the family trying to hew to Elias' view, which includes forcing Aureliano into a life of isolation and mind-numbing labor in the empty, arid landscape.
Slowly, though, things begin to unravel. And the children, one by one, begin to question their father's truthfulness – if not outright sanity.
Your reaction to "Desierto Adentro" is likely to depend on your own religious views. In any case, the film offers up a dark view of guilt, penance and all the pain that a self-imposed hell on Earth can bring to the innocent and guilty alike.
Local journalism is essential.
Give directly to The Spokesman-Review's Northwest Passages community forums series -- which helps to offset the costs of several reporter and editor positions at the newspaper -- by using the easy options below. Gifts processed in this system are not tax deductible, but are predominately used to help meet the local financial requirements needed to receive national matching-grant funds.
Subscribe to the Coronavirus newsletter
Get the day's latest Coronavirus news delivered to your inbox by subscribing to our newsletter.
---