This column reflects the opinion of the writer. To learn about the differences between a news story and an opinion column, click here.
Opinion > Column
The Slice: It helped her giddy-up and go
Fri., Jan. 30, 2009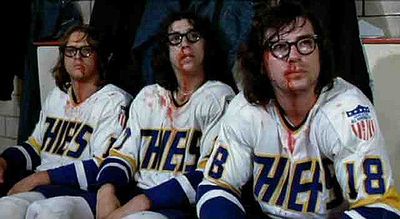 So I was heading into a grocery store.
A guy I know, artist L.R. Montgomery, was on his way out.
He told me he had just taken his daughter to the airport. It was the start of her journey to a troubled corner of Africa, where she would take up her Peace Corps assignment.
It seemed clear that her father had mixed feelings about this adventure. But then he got to talking about his daughter and how she always wanted to be involved in helping others.
I suggested that he must have done something right as a parent.
He thought about that for a moment. Then he said, "I got her a horse."
In an odd sort of way, that makes sense.
If you don't understand why, ask somebody who has taken care of one.
•Here's some brilliant advice: It comes from a Spokane nurse who deals with women having babies. And it involves what to say when a new mother declares an intention to give the kid a truly awful name.
(Yes, there is a better approach than snorting, gagging or wincing.)
In such situations, this nurse and her colleagues say, "Oh, is that a family name?"
•Just wondering: Who in the Inland Northwest hates hockey the most?
•Just wondering 2: Have you ever checked out a TV show just because people near you at work talk about it? And after determining that it is a waste of time, did you share this opinion?
•Slice answer: Bill Mahaney said he knows how to tell a skeptic from a conspiracy buff. "The skeptic looks you in the eye and calmly explains his point of view; the conspiracy buff rolls his eyes, and, slightly drooling, insists his point of view is the only one."
•Cool idea: Jessica Petrofski thinks an exhibit featuring recently taken art photos of frosted trees and shrubs might be just the thing for, say, mid-August.
•Slice answer: After asking how readers felt about their colleagues, I heard from an addiction therapist. "I continue to be amazed at how inefficient most of my work group is," wrote my correspondent.
Over the years, this person has come up with excellent methods for managing patient-tracking paperwork. "I share those, but for the most part the others don't use them, and then complain about how overworked they are."
•Warm-up question: In your home, where do you put a reminder note when you want to make sure it will be seen?
•Today's Slice question: What percent of people who own cell phones have never used them to do anything other than make or receive calls?
Write The Slice at P.O. Box 2160, Spokane, WA 99210; call (509) 459-5470; fax (509) 459-5098; e-mail
pault@spokesman.com
. Slice reader Mike Storms notes that pine needles are a natural traction aid.
---
---