News > Spokane
Officer cleared in man's fatal shooting
Suspect posed threat, deputy prosecutor says
Wed., July 8, 2009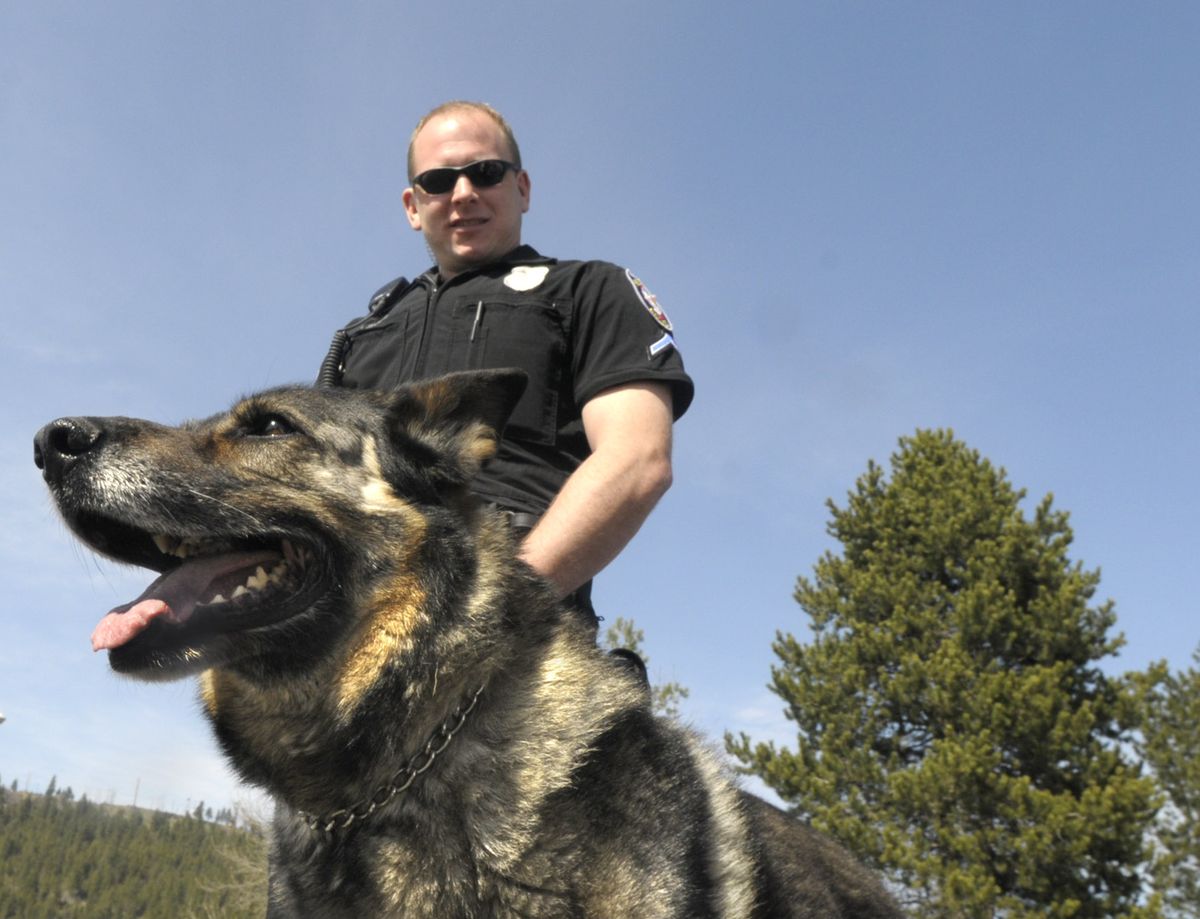 Lesser (The Spokesman-Review)
Spokane police Officer Dan Lesser has been cleared in the fatal shooting of suspected car thief Johnnie L. Longest.
Longest was shot this spring after police say he fired a gun at police officers, a police dog and bystanders; Lesser fired back.
Longest died of a single gunshot wound that entered just right of his spine near the middle of the back, officials said.
Authorities determined the location of the bullet wound was "consistent with what (a witness) saw – Longest being hit in the back as his arm was extended toward the officers and the dog as he was firing," said Chief Deputy Criminal Prosecutor Jack Driscoll.
Longest posed a threat to police and civilians on the night of March 17, which justified the officer's decision to used deadly force, Driscoll said.
"Numerous witnesses stated that they were in the suspect's line of fire and feared for their lives," he said.
The incident began when police spotted Longest driving recklessly in a stolen Honda Civic that night.
When an officer tried to stop him, the driver eluded police. The car disappeared into an alley, but became high-centered on a concrete divider along Division Street.
Longest fled down an alley at Lacrosse Avenue and was tracked by a police dog. Lesser, the dog's handler, was accompanied by Sgt. Brent Austin as the dog went after Longest. Austin tried to restrain Longest, but Longest pulled a .22-caliber handgun and shot the dog – named Var – twice, police officials said.
One bullet grazed Var's head and another hit a paw. The dog did not die of his injuries, but retired.
Var received a police Purple Heart in April and died last month of a brain tumor.
Local journalism is essential.
Give directly to The Spokesman-Review's Northwest Passages community forums series -- which helps to offset the costs of several reporter and editor positions at the newspaper -- by using the easy options below. Gifts processed in this system are not tax deductible, but are predominately used to help meet the local financial requirements needed to receive national matching-grant funds.
Subscribe now to get breaking news alerts in your email inbox
Get breaking news delivered to your inbox as it happens.
---