News > Idaho
Idaho transportation director fired
Surprised Lowe says she received no explanation
Fri., July 17, 2009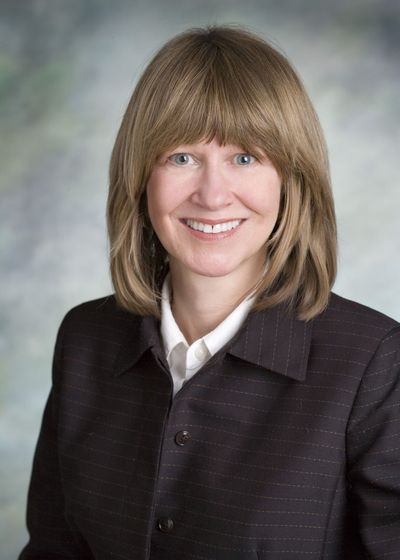 BOISE – Idaho's Transportation Board fired state transportation director Pam Lowe on Thursday and named deputy director Scott Stokes as her interim replacement.
Lowe, who came under fire from lawmakers as they squabbled over Gov. Butch Otter's transportation funding proposal this year, said she was "blindsided" by the move and is considering suing.
Lowe said Transportation Board Chairman Darrell Manning asked her to resign "out of the clear blue sky" on May 11, despite positive job evaluations. She refused. On Thursday, without comment, the board voted unanimously to terminate her, effective July 31, and place her on paid administrative leave until then.
"The board determined this change was necessary to help the department continue improving customer service, economy of operations, accountability and our relations with the Legislature," Manning said after the board meeting, which included an hourlong, closed-door executive session before the brief vote. Lowe didn't attend.
"Everyone knows that the department has had its issues, good and bad, with the Legislature, and we hope to improve those in the future," Manning said. "There's no nice way to do a change like this. I've had a lot of sleepless nights over trying to come to an accommodation."
Lowe, an engineer and a 15-year ITD employee, said, "Telling an employee, 'You're doing a good job, we like your work,' and then terminating me. … They have not given me any indication, just these vague, political type of comments. I have got nothing from them as to why they are doing this, and I think that's absolutely not in accordance with the law – and I think it's absolutely inappropriate."
Idaho state law says the board may remove the director "for inefficiency, neglect of duty, malfeasance or nonfeasance in office."
"I have never been told by the board that it was terminating me for any of those reasons, or even that the board had any concerns about my performance. … In fact, the feedback I've got, and reviews from the board, were good," Lowe said.
Lowe said she's talked with an attorney and is evaluating her legal options.
During this year's legislative session, Idaho Senate Transportation Chairman John McGee, R-Caldwell, introduced legislation to let the governor, rather than the board, fire the transportation director. The legislation didn't advance.
"Let's get the focus off the department and the personnel issues of the department and some of the cloud that was hanging over the department," McGee said Thursday, "and let's get focused on improving infrastructure in our state"
Sen. Shawn Keough, R-Sandpoint, said she had no problem working with Lowe.
She heard about frustrations from other lawmakers this year about getting information from the department, Keough said, but legislators have expressed such frustration for years, under previous ITD directors.
The department came under fire for an embarrassing $10 million calculation error in one of the governor's transportation funding bills, which didn't pass.
"I think it was probably a perfect storm, and unfortunately, probably, Pam was the one in the office at the moment," Keough said.
"It's the system – the road system in Idaho is under tremendous pressure."
Lowe said she's had notable successes working with the Legislature. She also cited major savings she brought to the department through a new "practical design" program. Lowe, 51, joined ITD in 1993 as a construction associate; she became the department's first female district engineer in 2000. She was named its first female director Jan. 16, 2007.
Stokes, the interim director, has been with the department since 1992 and served as deputy director since 2007.
He's the former district engineer for North Idaho, a position he held for 10 years.
Local journalism is essential.
Give directly to The Spokesman-Review's Northwest Passages community forums series -- which helps to offset the costs of several reporter and editor positions at the newspaper -- by using the easy options below. Gifts processed in this system are not tax deductible, but are predominately used to help meet the local financial requirements needed to receive national matching-grant funds.
Subscribe to the Coronavirus newsletter
Get the day's latest Coronavirus news delivered to your inbox by subscribing to our newsletter.
---
Subscribe and log in to the Spokesman-Review to read and comment on this story