News > Idaho
Larry Craig opens consulting firm
Mon., July 27, 2009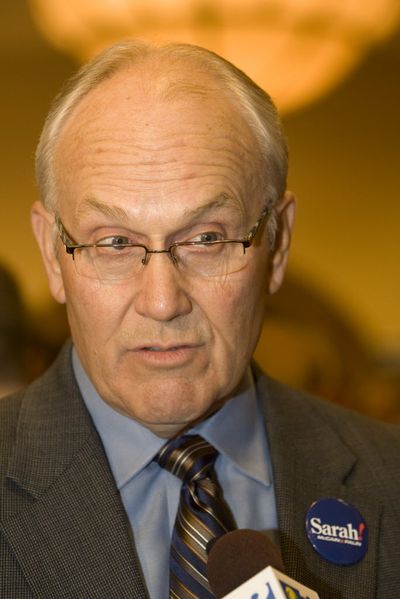 IDAHO FALLS, Idaho — Former U.S. Sen. Larry Craig has opened a consulting firm and plans to focus on energy issues. The Idaho Republican, who served 18 years in the Senate and 10 in the House, has an office in Eagle in southwest Idaho and another in Washington, D.C. "I've really worked through every problem imaginable in Washington," he told the Post Register. In January, Craig formed New West Strategies LLC with his former chief of staff, Mike Ware. Craig said the firm has four clients, including Blackfoot-based Premier Technology, a construction management company with clients that include the U.S. Department of Energy and the Department of Defense. Doug Sayer, founder and chief executive of Premier Technology, said Craig has used his knowledge of U.S. energy policy to help the company develop strategies. "Where else can you get that kind of information and insight?" Sayer said. Craig didn't run for re-election last November. He was arrested June 11, 2007, by an undercover police officer conducting a sting operation against men cruising for sex at the Minneapolis-St. Paul International Airport. The senator quietly pleaded guilty to disorderly conduct and paid a fine, but changed his mind after word of his arrest became public. Craig tried to reverse his conviction but gave up that effort after a Minnesota Court of Appeals decision went against him and he chose not to ask the Minnesota Supreme Court to void the conviction. Craig said he's glad to be out of Congress after nearly three decades. "Once you're free of it, you really realize how free you really are," he said. Former U.S. Rep. Larry LaRocco, an Idaho Democrat who served in 1990-94, failed in his bid last November to land Craig's Senate seat and rejoined his lobbying firm, LaRocco & Associates, where he advises companies in the financial and energy fields. LaRocco said some of Craig's former colleagues will likely turn down the chance to work with Craig. "That's kind of a disappointment to people who thought they had friends here," LaRocco said. "He will have friends here, but it won't be 100 percent. That happens to everybody." Craig is second among Idaho politicians for the number of years in Congress, trailing the 32 years of Sen. William Borah.
Local journalism is essential.
Give directly to The Spokesman-Review's Northwest Passages community forums series -- which helps to offset the costs of several reporter and editor positions at the newspaper -- by using the easy options below. Gifts processed in this system are not tax deductible, but are predominately used to help meet the local financial requirements needed to receive national matching-grant funds.
Subscribe now to get breaking news alerts in your email inbox
Get breaking news delivered to your inbox as it happens.
---