News > Spokane
New trial for man convicted of raping prostitutes
Thu., July 30, 2009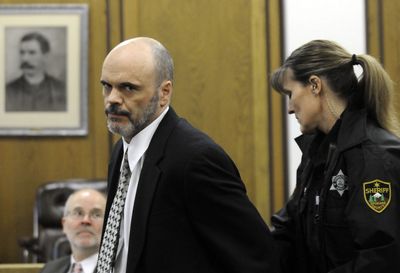 A judge has overturned a conviction that would have put a registered sex offender in prison for life. Spokane County Superior Court Judge Michael Price ordered a new trial Thursday after a juror acknowledged she knew the defendant, Pierre D. West, prior to his May trial but claimed otherwise during jury selection. West faced 15 felony counts, including five counts of rape and four counts of kidnapping, in a case where prostitutes claimed West had terrorized them for years. After a lengthy Spokane County Sheriff's Office investigation, detectives David Bentley and John Grandinetti arrested West in August 2007. West acknowledged hiring prostitutes and enjoying rough sex, investigators said. The jury convicted West on two of the five rape charges, three counts of unlawful imprisonment, three counts of felony harassment and two counts of second-degree assault. Deputy Spokane County Prosecutor John Love said at the time that any of the lesser charges would have triggered the state's two-strikes law for violent sexual offenses because the jury also found that West committed them with sexual motivation. John Stine defended West during the trial, but he has since left the Spokane County Public Defender's Office to enter private practice. "A juror actually knew the defendant and through all the days of jury selection said she didn't know him," Stine said. "If somebody knows the defendant, it's not necessarily good for the defendant or the prosecutor. You don't know what their opinion is of the defendant. "You've got to wonder why they are not disclosing that information." After a hearing last week, Price granted West's new attorney, Assistant Public Defender Doug Boe, a new trial. It has been set for Jan. 11, 2010. Investigators believe there are more victims who haven't come forward. West, who had a previous conviction of third-degree rape of a child in 1988, had been declared a high-risk to re-offend. Love and Boe could not be reached for comment.
Local journalism is essential.
Give directly to The Spokesman-Review's Northwest Passages community forums series -- which helps to offset the costs of several reporter and editor positions at the newspaper -- by using the easy options below. Gifts processed in this system are not tax deductible, but are predominately used to help meet the local financial requirements needed to receive national matching-grant funds.
Subscribe now to get breaking news alerts in your email inbox
Get breaking news delivered to your inbox as it happens.
---