News > Idaho
Hayden man: Suspected museum gunman angry, violent
James W. von Brunn briefly resided in Hayden
Thu., June 11, 2009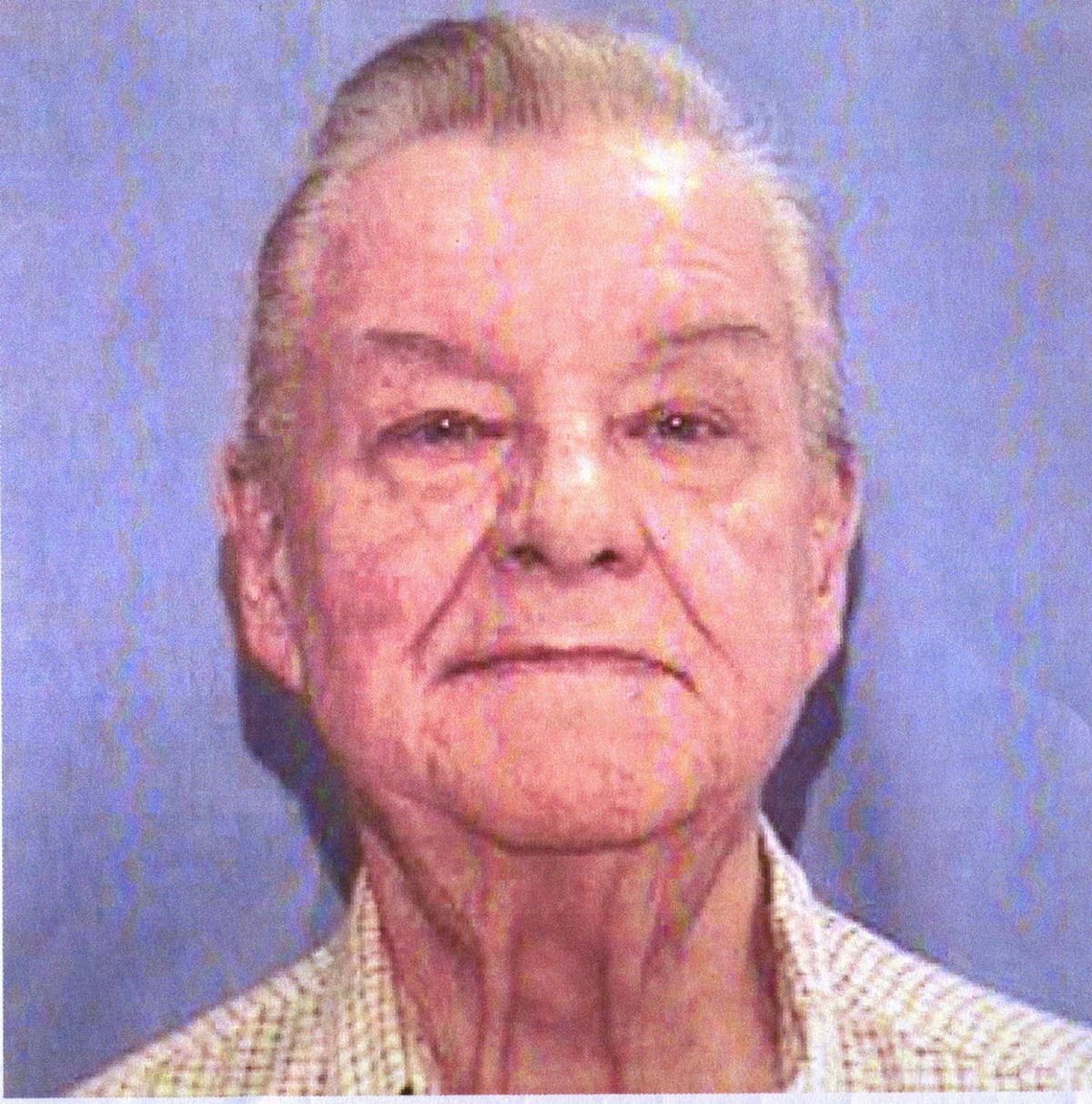 This undated photograph provided by the Talbot County Sheriff Office on Wednesday, June 10, 2009, shows James von Brunn. Law enforcement officials said von Brunn, a white supremacist, was under investigation in a shooting inside the crowded U.S. Holocaust Memorial Museum in Washington, D.C., on Wednesday. (Associated Press)
The man accused of gunning down a security guard at the Holocaust Memorial Museum in Washington, D.C., on Wednesday arrived in North Idaho more than four years ago eager to meet others with an anti-government agenda, an acquaintance said. But James W. von Brunn, 88, seemed obsessed with violence, angry about a stay in federal prison and fixated on guns, said Stan Hess, a Hayden resident since 2003. "He had some very bitter arguments about a lot of things because of the way he looked at the world," Hess said Wednesday. Hess is a former leader of the California faction of the European-American Unity and Rights Organization, the group led by ex-Ku Klux Klan leader David Duke. Von Brunn found Hess through the group's Web site, Hess said. Described by national hate watch groups as a longtime white supremacist and anti-Semite, von Brunn stayed at Hess' home on Cardinal Avenue in Hayden for a few days in late 2004 or early 2005 before Hess suggested he move out, Hess said. "I could just tell he was somebody who could snap," said Hess, who ran unsuccessfully for North Idaho College and Coeur d'Alene school boards on a "pro-European-American" platform. Hess said he let von Brunn stay with him after the man called and said they shared anti-government views. It wasn't until after von Brunn arrived that Hess learned of his stint in federal prison. Von Brunn had been convicted in 1983 of attempting to kidnap members of the Federal Reserve Board and served more than six years in prison. He was arrested two years earlier outside the room where the board was meeting, carrying a revolver, knife and sawed-off shotgun. At the time, police said von Brunn wanted to take the members hostage because of high interest rates and the nation's economic difficulties. Von Brunn blamed a Jewish conspiracy in the government for his conviction, Hess said. Von Brunn has a racist, anti-Semitic Web site and wrote a book titled "Kill the Best Gentiles," alleging a Jewish conspiracy "to destroy the white gene pool." Writings attributed to von Brunn on the Internet say the Holocaust was a hoax. "At Auschwitz the 'Holocaust' myth became Reality, and Germany, cultural gem of the West, became a pariah among world nations," one says. During his North Idaho stay, von Brunn's frequent talk of violence and guns pushed him and Hess to a shouting match, and Hess said he suggested he find another place to live. Hess allowed him to use his address for mail for a few more months. Von Brunn tried local senior centers and other housing options but soon asked Hess to forward his mail to an address back East, Hess said. Hess never spoke to him again, but he heard of his racist, violent rants through e-mails from friends. "Everybody that dealt with him was fearful of him," Hess said. "He was too crazy about what he was talking about." The Southern Poverty Law Center says von Brunn is active in the East and a disciple of William Pierce, author of "The Turner Diaries," a favorite novel of white supremacists. Von Brunn's brief stay in North Idaho is a reminder of the region's reputation as a pocket for racists. Members of the Aryan Nations have left leaflets in several Coeur d'Alene neighborhoods this year, including once this week. Rachel Dolezal, the director of education for the Human Rights Education Institute – which took over the former Aryan Nations compound in Hayden and transformed it into a peace park – says she was threatened recently by three "skinheads." In April three men came to the institute near NIC, where Dolezal, who is black, was working. "They said, 'We came to see what you are doing here," Dolezal said. She said they focused on a political Nazi propaganda exhibit and asked her about where she lived and where her child attends school. She called the FBI.
Jim Camden and Sara Leaming contributed to this report.
Local journalism is essential.
Give directly to The Spokesman-Review's Northwest Passages community forums series -- which helps to offset the costs of several reporter and editor positions at the newspaper -- by using the easy options below. Gifts processed in this system are not tax deductible, but are predominately used to help meet the local financial requirements needed to receive national matching-grant funds.
Subscribe now to get breaking news alerts in your email inbox
Get breaking news delivered to your inbox as it happens.
---