News > Idaho
Tidwell takes helm at Forest Service
Regional supervisor noted for accessibility
Thu., June 18, 2009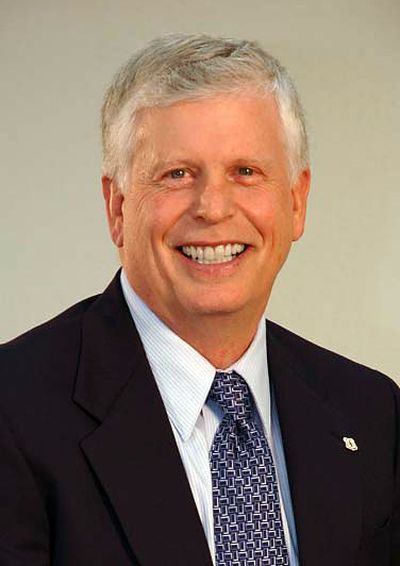 Tom Tidwell, supervisor of the U.S. Forest Service region that encompasses North Idaho, is the new head of the national agency.
Agriculture Secretary Tom Vilsack said Tidwell has replaced Forest Service chief Gail Kimbell, who took the post in 2007.
Tidwell is a 32-year Forest Service employee and supervised national forests through northern Idaho, Montana and the Dakotas. He began his career on the Boise National Forest and has worked in eight national forests across three regions.
He has worked at all levels of the agency, including as a district ranger, a forest supervisor and a legislative affairs specialist.
"We've sued him a lot of times, but on a professional level, he's easy to deal with," said Michael Garrity, executive director for the Alliance for the Wild Rockies in Helena. "Of all the regional foresters I've dealt with, he has the most open-office policy."
As forest supervisor in Region 1, Tidwell was named in lawsuits the alliance filed over logging and grizzly bears in the Northern Rockies.
"Obviously, we feel strongly that the Forest Service should not drive grizzly bears into extinction through their logging program," Garrity said.
The timber industry in the West has "great respect" for Tidwell, said Serena Carlson, spokeswoman for the Intermountain Forest Association, based in Coeur d'Alene.
"We've had lots of face-to-face discussions with him since he's been at Region 1. … We believe that a managed forest is a healthy forest, and Tom understands that."
Local journalism is essential.
Give directly to The Spokesman-Review's Northwest Passages community forums series -- which helps to offset the costs of several reporter and editor positions at the newspaper -- by using the easy options below. Gifts processed in this system are not tax deductible, but are predominately used to help meet the local financial requirements needed to receive national matching-grant funds.
Subscribe to the Coronavirus newsletter
Get the day's latest Coronavirus news delivered to your inbox by subscribing to our newsletter.
---
Subscribe and log in to the Spokesman-Review to read and comment on this story