News > Spokane
City asks to dismiss Zehm case
Zehm's actions cause of death, court papers claim
Fri., June 19, 2009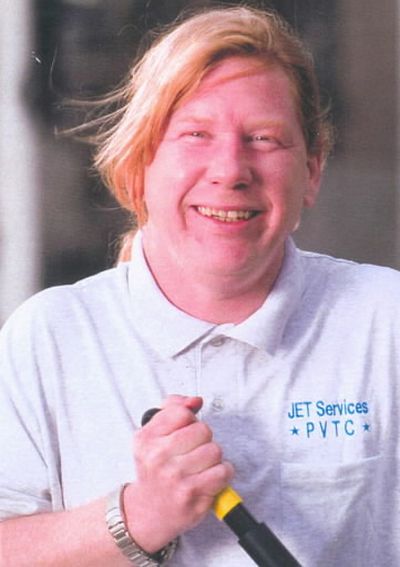 The City of Spokane asked a federal court Friday to dismiss a lawsuit filed by the family of Otto Zehm over his death in police custody in March 2006, saying the developmentally disabled janitor, not police, is responsible for his own death. In a response to the federal civil rights suit filed by his mother, Ann Zehm, assistant city attorney Rocco Treppeidi and Carl Oreskovich, a private attorney under contract to the city who also represents one of the officers involved in the case, argue that police acted properly in the north Spokane Zip Trip on the night of March 18, 2006. Zehm suffered from a mental illness, but was able to function "moderately well" as long as he took his prescribed medication, the court documents contend. In the weeks before the incident, however, he stopped taking that medication "leading to a significant deterioration in his functioning capacity, including but not limited to episodes of major confusion and paranoia." When confronted by officers at the Zip Trip, Zehm refused their orders to stop and to drop a two-liter bottle of soda he was holding. When he refused officers' orders, he was struck with a baton, jolted with a Taser, handcuffed and hog-tied. "Otto Zehm knew or should have know that he was being detained by a peace officer and had the duty to refrain from using force to resist such detention," the city contends. "Any injury or damage suffered by Mr. Zehm was caused solely by reason of his conduct and willful resistance." The court document also defends the public statements of acting Police Chief Jim Nicks after Zehm's death. Nicks said at a press conference that Zehm had lunged at Officer Karl Thompson, and that for the majority of the time that he was in restraints, Zehm was kept on his side. A review of video tapes showed no evidence that Zehm ever lunged at officers, and he was on his stomach for a significant period of time. "Both statements were believed to be true when made," the city said. They were later "clarified and revised" during the investigation. The city also contends Zehm had a history of resisting arrest, based on an incident that happened some 16 years earlier. In that case, the court documents say, a county sheriff's deputy encountered Zehm "wandering along an arterial in a confused manner wearing ripped clothing" and seemed lost and confused. The deputy decided to take Zehm to Sacred Heart Medical Center for evaluation, and attempted to keep him from running away. Zehm assaulted the deputy, the court papers say, had to be wrestled to the ground and during the struggle "twice tried to get the deputy's gun in his holster." With the help of backup officers, he was hobbled, carried to a patrol car and taken to jail. He was never charged, but was referred for mental health evaluation and treatment.
Local journalism is essential.
Give directly to The Spokesman-Review's Northwest Passages community forums series -- which helps to offset the costs of several reporter and editor positions at the newspaper -- by using the easy options below. Gifts processed in this system are not tax deductible, but are predominately used to help meet the local financial requirements needed to receive national matching-grant funds.
Subscribe to the Coronavirus newsletter
Get the day's latest Coronavirus news delivered to your inbox by subscribing to our newsletter.
---
Subscribe and log in to the Spokesman-Review to read and comment on this story