A&E > Food
Whip up a winner for the fair
Wed., June 24, 2009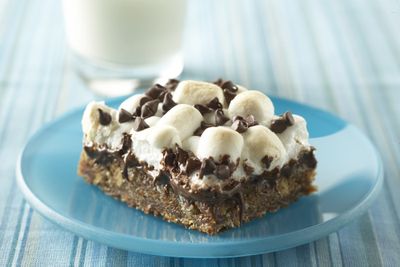 Now that kids are out of school, there's time to dabble in the kitchen and perhaps whip up a contest-winning treat.
Karo Corn Syrup is sponsoring a new kids' cookie contest at this year's Spokane County Interstate Fair. Competitors can be any age and the top cookie entry using Karo corn syrup can win up to $100. The best no-bake cookie wins $75.
The fair doesn't start until Sept. 11, but contest and exhibit entries must be turned in by Aug. 11.
The cookie competition is among the company-sponsored contests at the fair, in addition to traditional baking, food preservation, homegrown produce and other exhibits. Special cash prizes and a chance for top winners to compete nationally are also available in competitions sponsored by Spam, Fleischmann's Yeast, Ghirardelli Chocolate and Hidden Valley Ranch.
Exhibitors' handbooks, including all the details needed to enter, are available online. The Spokane County Interstate Fair guide can be found at www.spokanecounty.org/ fair/sif/. The fair office can be reached at (509) 477-1766.
North Idaho Fair exhibit information is at www.northidahofair.com. Nonperishable entries are due starting Aug. 17 and perishable entries are due Aug. 24.
The fair will be held Aug. 26-30 at the Kootenai County Fairgrounds and Event Center on North Government Way in Coeur d'Alene.
In addition to the traditional blue-ribbon competitions, the North Idaho Fair also offers two special contests: The Mayor's Chocolate Extravaganza, with entries due to the fair office on Aug. 27, and the Commissioner's Apple Pie Contest, with entries due on Aug. 29.
The person who makes the best bread from wheat flour will win a mixer from the Idaho Wheat Growers.
The North Idaho Fair office can be reached at (208) 765-4969.
Need some inspiration? See Page C5 for a Layered S'more Bars recipe from Karo Syrup.
We're always looking for fresh food news. Write to: The Fresh Sheet, Features Department, The Spokesman-Review, P.O. Box 2160, Spokane, WA 99210. Call (509) 459-5446, fax to (509) 459-5098 or send an e-mail to
lorieh@spokesman.com
.
Local journalism is essential.
Give directly to The Spokesman-Review's Northwest Passages community forums series -- which helps to offset the costs of several reporter and editor positions at the newspaper -- by using the easy options below. Gifts processed in this system are not tax deductible, but are predominately used to help meet the local financial requirements needed to receive national matching-grant funds.
Subscribe to the Spokane7 email newsletter
Get the day's top entertainment headlines delivered to your inbox every morning.
---
Subscribe and log in to the Spokesman-Review to read and comment on this story