News > Spokane
In brief: High school teacher cited for exposure
Wed., March 4, 2009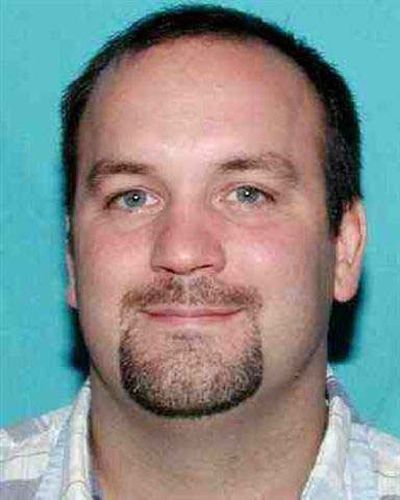 A high school math teacher cited for indecent exposure in Post Falls two weeks ago continued teaching until Spokane Public Schools learned of the incident through a police news release Tuesday.
Daniel James Rhoades, 31, was cited Feb. 19 after a woman called 911 on Feb. 7 and said a man had exposed his genitals to her as she sat in her car in the parking lot of Super 1 Foods at 805 E. Polston Ave. about 11 p.m.
Police traced the license plate of the man's blue Dodge Dakota to Rhoades, who was issued a misdemeanor citation after he admitted the crime, said Post Falls police Capt. Scot Haug.
"He had confessed to the investigator that he'd done this on several other occasions, but this was the first time he'd been caught," Haug said.
Rhoades, a Post Falls resident who has taught at Rogers High School in north Spokane since fall 2006, was put on paid leave Tuesday afternoon, schools spokeswoman Terren Roloff said.
Rhoades had worked as a substitute teacher since February 2006 before being hired at Rogers, where he taught mostly freshmen and sophomores, Roloff said. He also coached the eighth-grade wrestling team at Shaw Middle School.
BOISE
Election measure clears House panel
Legislation cleared an Idaho House committee Tuesday that's aimed at making elections simpler and more predictable for voters – and encouraging more of them to turn out.
The 98-page bill, sponsored by Rep. Dennis Lake, R-Blackfoot, would consolidate all of Idaho's elections to two dates in November and May, plus two additional dates that school districts could use for bond or levy votes in March and August. Counties would take over running all the elections, where various jurisdictions or districts now run their own, and polling places would be standardized.
The cost: about $3.1 million.
"We're not here to tell you that it's going to be cheap to do what we're trying to do," Lake told the committee. But, he said, "it will cost less per vote than what we're currently paying."
The measure, which wouldn't take effect until 2011 and whose supporters include Idaho Secretary of State Ben Ysursa, cleared the House State Affairs Committee on a 14-4 vote and headed to the full House. Both of the panel's North Idaho members, Reps. Eric Anderson, R-Priest Lake, and Mary Lou Shepherd, D-Prichard, voted yes.
Millwood
Man arrested after knife attack
An early-morning knife attack outside the 7-Eleven in Millwood landed a 31-year-old Spokane County man in jail Tuesday, according to the Spokane County Sheriff's Office.
Two men, ages 18 and 20, told deputies they were waiting with a group for a ride when Mark George Doster parked his truck in front of the store about 1:15 a.m. and glared at them for several minutes, a news release said.
When one of the men approached and asked if something was wrong, Doster knocked the victim back by opening his truck door, then held a knife to his throat. The other man tried to intervene but was threatened with the knife, deputies said.
Deputies found a red mark across one victim's throat and found an 8-inch "Rambo-style" knife in Doster's truck. He was booked into jail on two counts of second-degree assault.
Meghann M. Cuniff Betsy Z. Russell Meghann M. Cuniff
Local journalism is essential.
Give directly to The Spokesman-Review's Northwest Passages community forums series -- which helps to offset the costs of several reporter and editor positions at the newspaper -- by using the easy options below. Gifts processed in this system are not tax deductible, but are predominately used to help meet the local financial requirements needed to receive national matching-grant funds.
Subscribe to the Coronavirus newsletter
Get the day's latest Coronavirus news delivered to your inbox by subscribing to our newsletter.
---