News > Nation/World
Enthusiasts rode in cab of train involved in deadly crash
E-mails indicate one even handled controls
Wed., March 4, 2009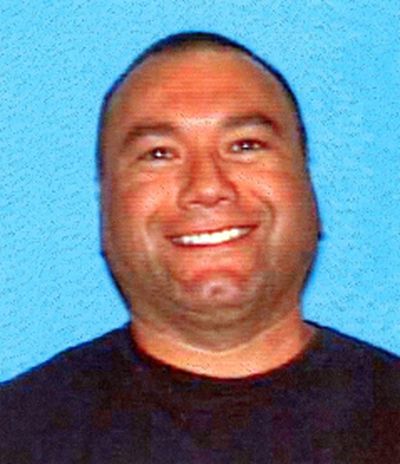 WASHINGTON – The Metrolink engineer involved in a deadly rail disaster in Southern California's San Fernando Valley last fall not only allowed unauthorized rail enthusiasts to sometimes ride in his cab, but on at least one occasion let them take the controls. And he planned to do it again on the day of the crash, records show.
The conduct, a serious violation of safety regulations, was disclosed Tuesday in a series of cell-phone text messages presented as evidence in a National Transportation Safety Board hearing on the collision.
Two days before the crash, engineer Robert M. Sanchez exchanged e-mails with the "rail enthusiasts" – teenagers, according to sources – discussing a ride-along that apparently took place the night before. The messages indicate one of the riders was "up in the cab" and "touching the controls."
Sanchez sent a text message that day arranging another ride-along with one of the unidentified rail buffs, saying, "this time I'm taking a picture of you (at) da throttle!!!"
Messaging another prospective rider about a trip on the evening of the Sept. 12 crash, Sanchez wrote: "yea … but I'm REALLY looking forward to getting you in the cab and showing you how to run a locomotive."
That recipient, also unidentified, responded: "Omg (oh, my God) dude me too. Running a locomotive. Having all of that in the palms of my hands. Its a great feeling. And ill do it so good from all my practice on the simulator."
Sanchez answered: "I'm gonna do all the radio talkin' … ur gonna run the locomotive & I'm gonna tell u how to do it."
In the crash, Sanchez failed to stop at a red signal – perhaps because he had been distracted by text messages – and hit head-on with a Union Pacific freight train. Along with Sanchez, 24 passengers were killed and 135 injured.
Local journalism is essential.
Give directly to The Spokesman-Review's Northwest Passages community forums series -- which helps to offset the costs of several reporter and editor positions at the newspaper -- by using the easy options below. Gifts processed in this system are not tax deductible, but are predominately used to help meet the local financial requirements needed to receive national matching-grant funds.
Subscribe to the Coronavirus newsletter
Get the day's latest Coronavirus news delivered to your inbox by subscribing to our newsletter.
---