News > Features
Country in his blood
Post Falls native Jeremy McComb returns home with tour of album
Fri., March 13, 2009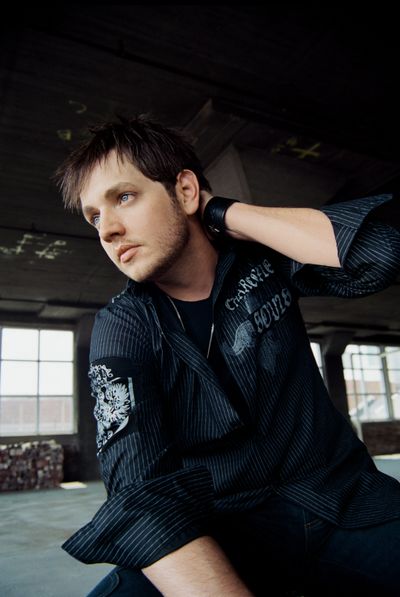 Jeremy McComb was raised close to music.
In fact, right up against it.
At age 8, McComb slept behind his father's guitar amp while his dad, regional honky-tonk hero Bob McComb, performed with the band onstage.
"I'm sure CPS wouldn't go for it – an 8-year-old kid sleeping in a bar four hours a night," McComb said during a telephone interview from his home in Nashville.
"My mom, dad and brother all played in the band. They'd sneak me in the back when they were loading in. My dad had a Marshall half stack and I'd be right behind it in a sleeping bag. My brother would throw drumsticks at me after he had a couple of shots."
Two decades later, the Post Falls native is touring the nation in support of his debut full-length album, "My Side of Town," which has garnered critical praise (including favorable reviews in People and Country Weekly magazines) and produced a Billboard-charting single.
The album's third single, "Cold," reached No. 58 on Billboard's country charts. The music magazine said McComb – who grew up in a town of 17,000 on a farm his grandpa built – "was born for today's country scene."
McComb returns home to play back-to-back shows this weekend in his first visit to his old stomping grounds since landing a record deal and moving to Nashville.
He appears tonight at Big Al's Country Club at Stateline, Idaho, and on Saturday at Club 301 in Lewiston.
McComb's rise in the music industry has more to do with his making allies in the comedy world, specifically Larry the Cable Guy.
While working as a music director for Spokane radio station KIX-96 Country, McComb got tight with the countrified comedian and went on to become his tour manager.
Soon, McComb was writing music for the soundtracks for Larry's successful run of "Blue Collar Comedy Tour" movies, including the Grammy-nominated soundtrack for the sequel.
Although it was the Cable Guy connection that led to his record deal, McComb credits his success to his time at an alternative school in Post Falls.
"I got my record deal from writing music for these goofy redneck movies," he said. "But I give credit to New Vision Alternative School. They encouraged me with the idea that having a diploma doesn't mean you're going to succeed or fail."
He also chalks up his inspiration for his music to the girl that broke his heart in seventh grade, and, of course, watching his father perform.
"Seeing the power my dad held over the crowd, seeing them do whatever he said. … He'd say, 'Get on the dance floor,' and everyone would get up. … Watching that unfold was amazing to me. I knew at some point that was going to be me up there," McComb said.
Before age 10, he would come out of hiding to join his dad onstage for a duet of Willie Nelson's "On the Road Again."
By the time he could legally drive a car he was playing Big Al's back when it was Kelly's, as part of the '80s and '90s local country fixture The Kelly Hughes Band.
While Bob McComb works in property management and still jams every now and then, Jeremy has taken his father's place in the spotlight.
"Even when I was playing with Kelly's band, even back then I was 'McComb's kid,' " he said. "Now he's 'Jeremy's dad.' "
Local journalism is essential.
Give directly to The Spokesman-Review's Northwest Passages community forums series -- which helps to offset the costs of several reporter and editor positions at the newspaper -- by using the easy options below. Gifts processed in this system are not tax deductible, but are predominately used to help meet the local financial requirements needed to receive national matching-grant funds.
Subscribe to the Coronavirus newsletter
Get the day's latest Coronavirus news delivered to your inbox by subscribing to our newsletter.
---