News > Features
Lauer stays close to home this year
'Today' team will hit U.S. vacation spots
Tue., March 17, 2009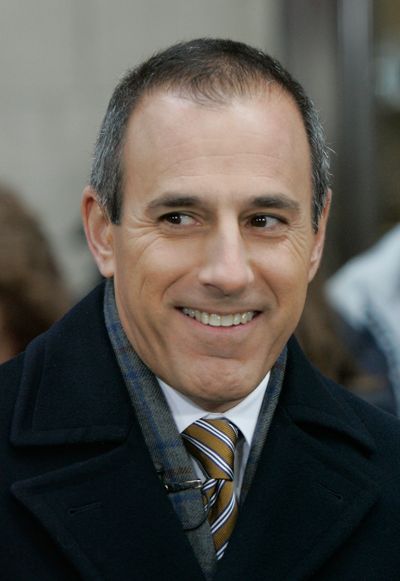 Where in the world is Matt Lauer? Staying in the USA this year.
In a nod to the economy, the "Today" show is putting off its annual mystery trip where Lauer is sent to exotic spots from Monte Carlo to Mount Everest.
Instead, NBC's morning team will be spending a week in May exploring affordable vacation spots in the United States.
Executive Producer Jim Bell said he had solicited suggestions from viewers for this year's "Where in the World Is Matt Lauer" trip. Instead, many told him that in bad economic times, the extravagant trip sent the wrong message.
"Going from Paris to the Pyramids began to feel potentially out of touch," Bell said.
The segments have become Lauer's signature, and one of the most popular features on television's most popular morning show.
For a week, Lauer is in a different location every day, giving clues to see if his colleagues and viewers can guess in advance where he is going. Each day's show then focuses on stories happening at the spot being visited.
Lauer has been sent on nine of the trips, logging more than 200,000 miles in the air.
He'll have traveling companions for the domestic trip. Other members of the "Today" team – Meredith Vieira, Ann Curry and Al Roker – will be with him.
All four traveled to Beijing for coverage of the Olympics, and Bell likes the vibe of keeping them together.
The series begins May 1. The "Today" team goes to Ireland this week.
Partly because the domestic trip hasn't been mapped out yet and partly because four on-air personalities are traveling instead of one, Bell said he isn't sure whether the switch would save money or actually be more expensive for producers.
"This show takes great pride in reflecting what's going on in the world," he said, "and this just feels right."
Local journalism is essential.
Give directly to The Spokesman-Review's Northwest Passages community forums series -- which helps to offset the costs of several reporter and editor positions at the newspaper -- by using the easy options below. Gifts processed in this system are not tax deductible, but are predominately used to help meet the local financial requirements needed to receive national matching-grant funds.
Subscribe to the Coronavirus newsletter
Get the day's latest Coronavirus news delivered to your inbox by subscribing to our newsletter.
---