News > Features
'Ribbon' will trace growth of Hollywood
HBO miniseries by 'Sopranos' creator
Wed., March 18, 2009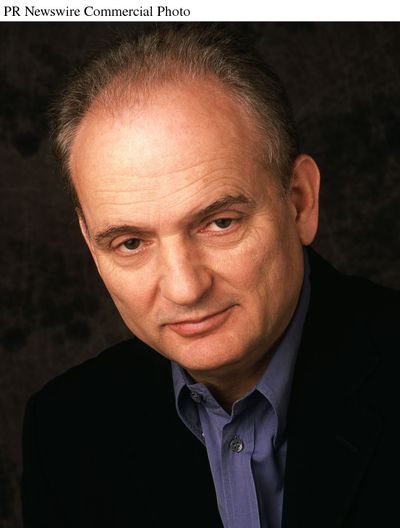 David Chase, whose series "The Sopranos" helped shape HBO's reputation for high-impact dramas, is bringing another project to the network: a period miniseries about the birth and growth of Hollywood.
"A Ribbon of Dreams" will tell the story of two men with disparate backgrounds who get their start in motion pictures working for director D.W. Griffith. The men – one a college- educated mechanical engineer and the other a cowboy with a violent past – ultimately work with the likes of John Ford, Bette Davis and Billy Wilder as they rise through the nascent film industry.
Chase will write and executive-produce the miniseries and direct the initial episodes, HBO announced Monday. Paramount Pictures Chief Executive Brad Grey, who served as executive producer of "The Sopranos" with Chase, will also executive-produce "A Ribbon of Dreams."
"It gives me pleasure to think of working, together with Brad, with HBO, again," Chase said in a statement. "These are all people who, obviously, occupy a special place in my heart."
The miniseries takes its name from Orson Welles' description of a film as "a ribbon of dreams." Starting in 1913, the series will trace Hollywood's evolution from the purveyor of silent Westerns to the powerhouse global industry of today.
"For seven years, David Chase dazzled and entertained the world with 'The Sopranos,' " said Richard Plepler, co-president of HBO. "He's a remarkable talent, and we're very excited to be working with both David and Brad again."
Local journalism is essential.
Give directly to The Spokesman-Review's Northwest Passages community forums series -- which helps to offset the costs of several reporter and editor positions at the newspaper -- by using the easy options below. Gifts processed in this system are not tax deductible, but are predominately used to help meet the local financial requirements needed to receive national matching-grant funds.
Subscribe to the Coronavirus newsletter
Get the day's latest Coronavirus news delivered to your inbox by subscribing to our newsletter.
---