Man fatally shot in police chase
Authorities say 22-year-old shot officer's dog; detectives from Sheriff's Office investigating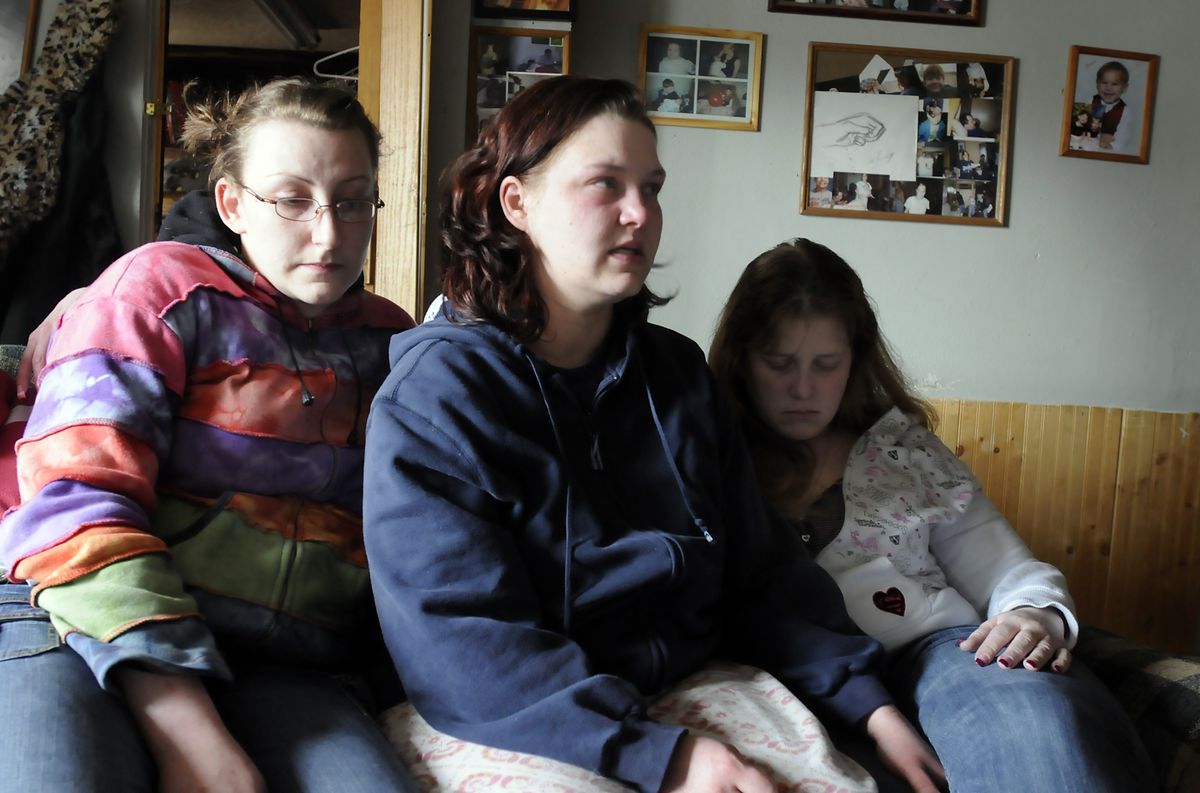 A 22-year-old Deer Park man with an addiction to meth was released from jail on a four-felony plea bargain less than a month before he was fatally shot in north Spokane while fleeing Spokane police officers.
Johnnie Laroy Longest III was pronounced dead early Wednesday at Deaconess Medical Center after pulling a small-caliber pistol and shooting a K-9 officer's dog while a second officer was attempting to take physical control of the suspect, authorities said.
The K-9 officer, who returned fire, wasn't wounded. The dog, not wearing its bulletproof vest, remained in stable condition and was expected to fully recover, said sheriff's spokesman Sgt. Dave Reagan.
Citing a new "critical incident protocol," Reagan said authorities wouldn't release the name of the police officers for 72 hours – until late Friday. Sheriff's detectives were investigating, shadowed by city police detectives.
Longest fled on foot after getting a stolen Honda high-centered near Division Street and Rich Avenue, authorities said. Police had been looking for the car after briefly losing track of it; the Honda was first spotted driving recklessly about 10:20 p.m. Tuesday near Division and Longfellow Avenue.
As Longest fled, pursuing officers set up a perimeter and began to track the suspect with the dog.
Out of breath while running down an alley from the stolen car and police, Longest called his girlfriend, Kristina Edwards, on a cell phone, her father, Clayton Edwards, said Wednesday.
"He said, 'I can't breathe, I can't breathe. Will you come and get me?' " Clayton Edwards said.
Seconds later, his daughter heard gunshots on her cell phone. "Johnnie said to her, 'I love you, Kristi, I love you,' and that was it," Clayton Edwards said at his home near Deer Park, where Longest had lived since getting out of jail Feb. 26.
Kristina Edwards drove to the scene in a north-south alley at Lacrosse Avenue, just west of Division, but wasn't allowed to approach as police officers performed CPR on Longest, her father said.
The incident closed Division for a few hours after the shooting. The neighborhood where the shooting took place was closed to traffic for several hours.
Longest's sister, Misty Longest, 25, of Deer Park, said she got a phone call late Tuesday from Clayton Edwards, who had just received word of the shooting from his daughter.
Police and sheriff's deputies wouldn't immediately tell the family where the shooting victim had been taken, Misty Longest said. Her mother, Marlana Joyner, drove to Deaconess, Providence Sacred Heart Medical Center, Providence Holy Family Hospital, then back to Deaconess before finally learning that's where he was, Misty Longest said.
The victim's mother and girlfriend declined to talk about the incident.
Jackie Loy, Longest's aunt, said that after the family made a series of frantic phone calls, a sheriff's detective showed up at her home in Deer Park.
"He told me Johnnie was in 'stable condition' and that the gunshot was not life-threatening," Loy said Wednesday.
But moments later, she got a phone call from Joyner, who had been told at Deaconess that "circumstances had changed" and her son was dead.
Misty Longest and Loy both said Longest had a serious meth addiction that wasn't interrupted by his recent stint in jail.
"When we saw him, we knew he was using," Loy said. "He was very blunt and would tell you, 'I can't stop.' "
Family friend Anna Swecker, herself a recovering addict, said Longest was "very proud" of his young daughter, whose mother initially claimed had a different father. Paternity tests proved the child was Longest's, and he was being pursued for support payments, court records show.
"Meth had a hold on Johnnie," Swecker said. "We tried to get him to kick it, but you're the only one who can make that happen. You will lie, cheat and steal from the ones you love to get that stuff."
Longest was arrested Oct. 3 after police stopped a 1992 Honda driven by Kristina Edwards blocking the roadway on North Nevada Street. Police officers found traces of methamphetamine, scales and drug paraphernalia in a backpack, which Longest admitted owning.
Out of jail on that charge, he was arrested without incident Jan. 14 after a foot chase by police, who spotted a stolen 1991 Honda near 2400 E. Sanson Ave. He later was charged with the Jan. 11 theft of a 1993 Honda that was found abandoned by sheriff's deputies at 14414 E. Longfellow Ave.
Court records show he was charged with two counts of theft of a motor vehicle and a third count of second-degree theft for attempting to use a bank card he found in one of the stolen vehicles.
But those three felonies were dismissed when prosecutors filed a single amended charge of taking a motor vehicle without permission.
As part of a plea deal, Longest pleaded guilty to that charge and the October drug possession charge and got 43 days in jail. With credit for time served, he was released from jail Feb. 26, records show.
After getting out of jail, he quickly returned to smoking meth, his family members said.
Charlie Barnes, a family friend, said Longest "was a hard worker and somebody who always worked" until meth began to take control.
His addiction ramped up last September, when his father, Johnnie L. Longest II, was sentenced back to prison for a parole violation related to his own drug addiction and lengthy criminal record.
"It's been a problem for Johnnie for the last two years," Barnes said. "He just slowly started to give up."
KHQ video
---