News > Features
Britney's on the road to wellness
Fri., March 27, 2009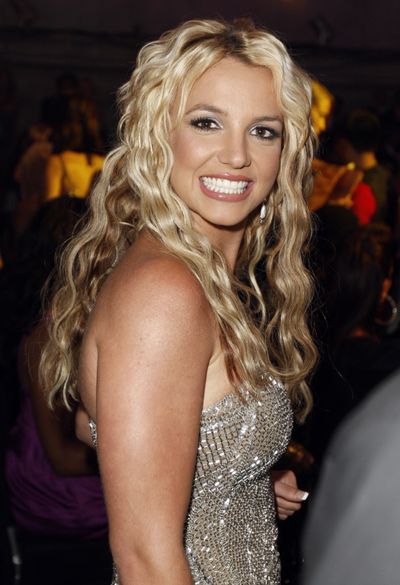 Most of us believe that money will bring us happiness. Or, at the very least, it will provide the next best thing.
But as Britney Spears knows all too well, the more money you make, the more you have to spend to get yourself out of troubling situations.
For example, according to court documents, Spears spent $417,000 on divorce lawyers to rid herself of her second husband Kevin Federline – the same guy who once served as one of her backup dancers.
Think that's bad? The Los Angeles Times reports that Spears spent some $2.7 million overall in legal fees to the 17 or so lawyers it took to clean up the personal and professional mess that the pop star dug for herself two years ago (Remember? Shaved head? No underwear?).
The good news, though, is that she's all better now. In the court papers, which were filed by Spears' dad and conservator, Jamie Spears, attorney Geraldine Wyle wrote that since the conservatorship began, "all aspects of Ms. Spears' life have been stabilized and continue to improve."
Maybe so. Spears continues her "Circus" tour. But Wyle is a lawyer and so, of course, was paid to say that.
He needs a financial doctor
Speaking of money problems, former "Grey's Anatomy" star Isaiah Washington is facing eviction from his Los Angeles home. According to legal documents filed by the actor's landlord in Santa Monica, Calif., Washington and his wife, who pay $20,000 a month in rent, owe $100,000 in back rent.
Richardson's still around
Natasha Richardson's family donated her organs to save other patients' lives. Organ donation "is very Natasha," a source told People.com. "She spent so much time fighting the stigma of AIDS; someone like that would naturally donate her organs. At least by donating her organs something good could come out of (the accident)."
Restraining orders are golden
With fans like Robert O'Ryan, gold-medal gymnast Shawn Johnson doesn't need enemies. Johnson was issued a restraining order against O'Ryan, who was arrested by Los Angeles police Tuesday after he tried to break onto the set of ABC's "Dancing With the Stars." Police searched his car and found a loaded shotgun and handgun, duct tape and love letters. O'Ryan, 34, is being held on $35,000 bail.
Quotable quote
"This woman does not care for these kids. That is my honest opinion. She is in there for the paparazzi, the media." That's Linda West-Confiti, a nurse for the child-care organization Angels in Waiting, who was fired by "Octo-Mom" Nadya Suleman because, according to Suleman, the nurses made her feel "uncomfortable in my own home."
The birthday bunch
Actor Julian Glover is 74. Actor Austin Pendleton is 69. Actor Michael York is 67. Keyboardist Tony Banks of Genesis is 59. Actress Maria Schneider is 57. Keyboardist-guitarist Andrew Farriss of INXS is 50. Director Quentin Tarantino is 46. Singer Mariah Carey is 39. Drummer Brendan Hill of Blues Traveler is 39. Singer Fergie is 34. Actress Emily Ann Lloyd is 25.
Local journalism is essential.
Give directly to The Spokesman-Review's Northwest Passages community forums series -- which helps to offset the costs of several reporter and editor positions at the newspaper -- by using the easy options below. Gifts processed in this system are not tax deductible, but are predominately used to help meet the local financial requirements needed to receive national matching-grant funds.
Subscribe to the Coronavirus newsletter
Get the day's latest Coronavirus news delivered to your inbox by subscribing to our newsletter.
---