News > Nation/World
Actor, comedian Dom DeLuise dies at age 75
Wed., May 6, 2009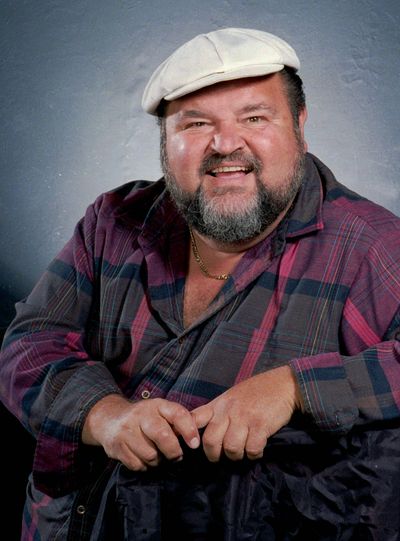 LOS ANGELES – With an ever-present smile that gave way to ready laughter, Dom DeLuise possessed a jovial warmth that charmed not only film and TV audiences, but the actors and directors with whom he worked for decades. Though lighthearted onscreen, the prolific actor was deeply passionate about food, forging a second career as a popular chef and cookbook author.
The affable and portly star, described as a natural comedian who kept the laughs rolling even when the cameras weren't, died Monday at age 75.
"You can't teach someone to be funny," his agent, Robert Malcolm, said Tuesday. "He was born funny, and he knew how to charm you and he knew how to make you feel comfortable. He loved people."
DeLuise was surrounded by his wife and three sons when he died "peacefully" Monday evening at St. John's Health Center in Santa Monica, Calif., Malcolm said.
The family did not release the cause of death.
DeLuise appeared in scores of movies and TV shows, in Broadway plays, and voiced characters for numerous cartoons. Writer-director-actor Mel Brooks particularly admired DeLuise's talent for offbeat comedy and cast him in several films, including "The Twelve Chairs," "Blazing Saddles," "Silent Movie," "History of the World Part I" and "Robin Hood: Men in Tights." DeLuise was also the voice of Pizza the Hutt in Brooks' "Star Wars" parody, "Spaceballs."
The actor also frequently appeared opposite his friend Burt Reynolds in films such as "The End," "The Best Little Whorehouse in Texas," "Smokey and the Bandit II," "The Cannonball Run" and "Cannonball Run II."
In part because of his passion for food, the actor battled obesity, for years resisting family members and doctors who tried to put him on various diets. He finally agreed in 1993 when his doctor refused to perform hip replacement surgery until he lost 100 pounds.
On the positive side, his love of food resulted in two successful cookbooks, 1988's "Eat This – It Will Make You Feel Better!" and 1997's "Eat This Too! It'll Also Make You Feel Good." DeLuise also wrote seven books for young children.
Local journalism is essential.
Give directly to The Spokesman-Review's Northwest Passages community forums series -- which helps to offset the costs of several reporter and editor positions at the newspaper -- by using the easy options below. Gifts processed in this system are not tax deductible, but are predominately used to help meet the local financial requirements needed to receive national matching-grant funds.
Subscribe to the Coronavirus newsletter
Get the day's latest Coronavirus news delivered to your inbox by subscribing to our newsletter.
---