A&E > Food
Homegrown herbs add fresh, inexpensive flavor
Wed., May 6, 2009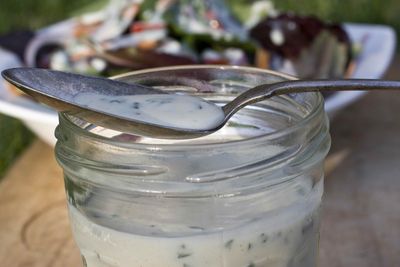 When it comes to cutting the fat in favorite recipes, it's vital to replace the flavor that gets lost with it.
Fresh herbs are some of the most versatile flavor boosters, and when they come from your own kitchen garden, they are both convenient and inexpensive.
Seeds for annual herbs – those that grow for only one season, such as cilantro, parsley, basil and chervil – cost just a few dollars per package, but yield a bounty of herbs that would cost a considerable amount at the market.
Perennials, such as rosemary, oregano, thyme, tarragon and sage, grow back season after season and can be started from seed or purchased, inexpensively, as small plants.
Of course, you don't have to limit an herb garden to warmer weather. A countertop herb collection in your kitchen is both decorative and an excellent way to have fresh herbs on hand year-round.
Delicately flavored, oniony, chives are one of the best indoor and outdoor herbs. In the garden, they grow like weeds in clumps that come back and spread each year. They can be started from seed, or a large clump can be divided and replanted or potted for indoor use.
Both the hollow, green chives as well as their lavender flowers are edible. The flowers can be broken up into tiny florets and sprinkled on salads or other dishes as a flavorful garnish.
Use chives to brighten up a baked potato, scrambled eggs, your favorite biscuit recipe, or even to improve the flavor of fat-free cream cheese.
Make a compound butter by combining chopped chives with a mixture of two parts softened butter to one part extra-virgin olive oil. The olive oil helps to balance the saturated fats of the butter with healthier monounsaturated fats.
This creamy chive dressing has a base of tangy, nonfat buttermilk and reduced-fat mayonnaise that can be used to create many kinds of healthy but rich-tasting dressings. Keep the dressing in a covered container, in the refrigerator, for up to five days.
Creamy Chive Salad Dressing
3/4 cup nonfat buttermilk
1/4 cup reduced-fat mayonnaise
1/3 cup finely chopped fresh chives
1 tablespoon chopped fresh parsley
1 tablespoon lemon juice
1 tablespoon Dijon mustard
Salt and ground black pepper, to taste
In a bowl, whisk together the buttermilk, mayonnaise, chives, parsley, lemon juice and mustard. Season with salt and pepper.
Yield: 8 servings
Nutrition information per serving: 30 calories; 13 calories from fat; 1 gram fat (0 grams saturated; 0 grams trans fats); 2 milligrams cholesterol; 3 grams carbohydrate; 1 grams protein; 0 grams fiber; 178 milligrams sodium.
Local journalism is essential.
Give directly to The Spokesman-Review's Northwest Passages community forums series -- which helps to offset the costs of several reporter and editor positions at the newspaper -- by using the easy options below. Gifts processed in this system are not tax deductible, but are predominately used to help meet the local financial requirements needed to receive national matching-grant funds.
Subscribe to the Spokane7 email newsletter
Get the day's top entertainment headlines delivered to your inbox every morning.
---