News > Nation/World
Army shooting suspect's weapon had been taken
Wed., May 13, 2009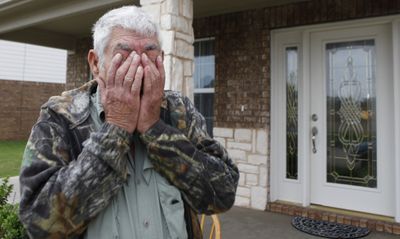 BAGHDAD – A U.S. soldier who is accused of gunning down five fellow troops at a combat stress clinic in Baghdad had recently had his weapon taken away because of concerns about his behavior, a senior U.S. military official said Tuesday.
The military identified the suspect as Sgt. John M. Russell, 44, of Sherman, Texas, a communications specialist with the 54th Engineer Battalion based in Bamberg, Germany. Russell was due to complete his third tour of duty in Iraq in August.
The military has charged Russell with five counts of murder and one count of aggravated assault. The shooting Monday is the deadliest case of soldier-on-soldier violence among U.S. personnel since the war began and has drawn attention to the growing strain on troops from repeated long deployments to Iraq.
Although it was not known whether Russell, a 21-year Army veteran, had any history of mental problems, something about his recent behavior had concerned his superiors enough that they had taken his weapon away and referred him to counseling about a week before the shooting, spokesman Maj. Gen. David Perkins said at a news briefing at the U.S. Embassy in Baghdad.
"Either by his actions or things he had said there was a concern that he should not have a weapon," he said.
Russell had been receiving counseling within his unit and possibly at the clinic for at least a week, Perkins said. The military is still investigating how he allegedly managed to gain access to a gun.
In Texas, Russell's father, Wilburn Russell, said his son felt poorly treated at the stress center and that counselors "broke him," according to the Associated Press. He said his son "wasn't a mean person."
Wilburn Russell, 73, said his son had e-mailed his wife, calling two recent days the worst in his life.
"I hate what that boy did," the elder Russell said. "He thought it was justified. That's never a solution."
He said the younger Russell was at the stress center to transition out of active duty. "His life was over as far as he was concerned. He lived for the military," the father said. "We're sorry for the families, too. It shouldn't have happened."
Local journalism is essential.
Give directly to The Spokesman-Review's Northwest Passages community forums series -- which helps to offset the costs of several reporter and editor positions at the newspaper -- by using the easy options below. Gifts processed in this system are not tax deductible, but are predominately used to help meet the local financial requirements needed to receive national matching-grant funds.
Subscribe to the Coronavirus newsletter
Get the day's latest Coronavirus news delivered to your inbox by subscribing to our newsletter.
---